Firms form alliance to create $60 billion ETF suite, which is the biggest in Canada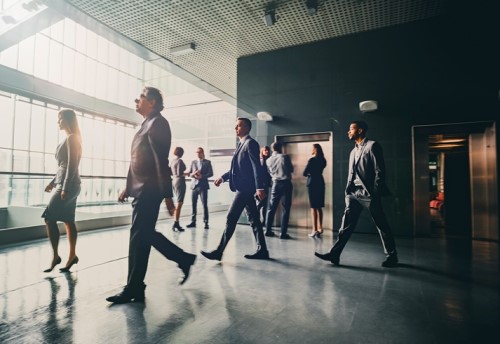 Two industry heavyweights have joined forces to create RBC iShares and become the biggest ETF brand in Canada.
RBC Global Asset Management, the country's largest asset manager, and BlackRock Canada, the country's largest ETF provider, now offer a combined $60 billion suite of ETFs, including index, factor, quantitative and active strategies.
Doug Coulter, president of RBC GAM Inc, told WP that the alliance will be the "destination of choice" for advisors. "Our plan is this is the one-stop place they can go. The waterfront is covered by every ETF they can imagine and when you include the complementary active mutual funds that we have available, I think that we are definitely the destination of choice for a lot of people."
The RBC iShares suite includes a total of 150 ETFs: 106 liquid, index solutions managed by BlackRock Canada, and 44 index, smart beta and actively managed solutions managed by RBC GAM.
Coulter said the deal, which took six months to iron out and a "monumental" effort to keep secret, was vital for RBC in order to have an at-scale business in the Canadian ETF market. It builds on its market-leading active management platform that was expanded by the acquisitions of Philips, Hager & North and BlueBay.
He said: "We've been working really hard on that active piece to make sure that we were leading the industry in Canada. The challenge was the passive ETF space in Canada and getting to a point where we had an at-scale business in the Canadian market place on that side of the solution-providing."
Creating a holistic offering for clients was the goal for Coulter and he believes this alliance bolsters RBC's ability – in conjunction with BlackRock iShares – to build portfolios that encompass not only active mutual funds but ETFs and any other asset class that may come along.
For BlackRock, it believes the deal enhances its nimbleness and ability to meet the ever-changing needs of investors and advisors.
Pat Cheifalo, head of iShares Canada, said: "We spent more time thinking about how advisors' businesses are evolving and how they are evolving their portfolios. We really felt that the capabilities RBC and BlackRock, through iShares, brought together really drove richer value to investors on how they want to put their money to work.
"The combination of RBC's active [management], iShares's platform and scale, the servicing capabilities of RBC, and both brands, really put us in a position where for advisors or any investor in Canada looking to assemble a leading portfolio, this is the important centre for them to make those portfolios."
For Cheifalo, the advisors' needs are at the heart of this partnership – and he backed what is now the biggest suite of ETFs in Canada as having the quality and, in many cases, the proven track record to satisfy their needs.
He said: "A lot of these products have been in market for quite a while and they have weathered numerous storms, whether it's the 2008 credit crisis, volatility tantrums or taper tantrums. This portfolio combined represents the trusted ETFs that investors have gone to repeatedly, and bringing them together under this alliance allows us to service them and deliver the level of service that is critical and important."
Cheifalo dismissed the number of ETFs that make up this bulging suite as largely irrelevant and said it's the quality and breadth that ultimately provides the fundamental building blocks for advisors. The combined talent now at both company's disposal had both him and Coulter drooling at future possibilities.
"That's the exciting part," said Coulter. "Just getting to today's announcement and being able to create this alliance [is great], but where we go in terms of new products and new technology that we can bring to bear on our clients, that's really exciting for us."
Follow WP on Facebook, LinkedIn and Twitter