Michael Katchen will present the keynote address at the upcoming WP Summit: Leadership & Tech Toronto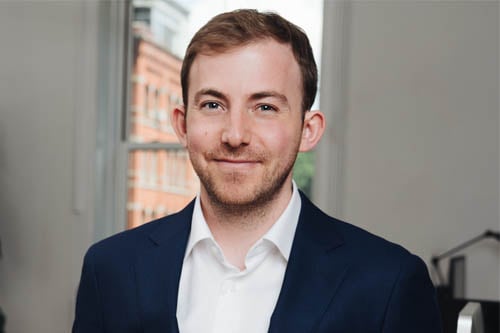 The inaugural
WP Summit: Leadership & Tech Toronto
takes place on May 30, 2018. In the lead-up to the event, Wealth Professional will talk to some of the guest speakers that will appear on the day.
First up is keynote speaker Michael Katchen, who discusses how he and his team built Wealthsimple from ambitious start-up to investment powerhouse managing more than $1 billion in assets.
At age 30, he is one of Canada's youngest CEOs, and recently won Entrepreneur of the Year at the Canadian Startup Awards, in addition to being named one of Toronto's 50 Most Influential People by Toronto Life.
WP: In a recent report by the Globe and Mail, Wealthsimple was shown to have the youngest average age of clients among Canada's main robo-advisor firms. Given that the majority of assets in Canada are concentrated with older generations, is this a concern for you?
MK: While we have clients as young as 18 all the way up to 102, most of our clients are young professionals in their 20s, 30s and 40s. We consciously chose to focus on this demographic when we initially launched Wealthsimple for a couple of reasons: one, this group – who typically don't have a lot of money to get started – wasn't being well-served by the existing wealth management industry. And two, my co-founders and I were young professionals and believe really strongly that the best way to build a great product is to build it for yourself first, and solve a real problem you yourself are facing.
We've found that as we've become more established and better-known, and have started to work with advisors, our client base has broadened. Whereas the average age of our retail clients is around 33, the average age of our Wealthsimple for Advisors client is around 45 – we even have a partner-firm that specializes in investment management for retirees.
WP: What were your immediate goals upon launching Wealthsimple and how has that changed as you have become more established?
MK: First we wanted to prove that our model worked, and that Canadians would trust their savings to a new company if it was offering a better service. Now, our goal is to help everyone access really great financial products and services and we do that a number of different ways – through our B2C business in Canada, the US, and the UK, as well as through partnerships with advisors and institutions. In this way we're helping investors access smart, simple investment solutions through our retail offering, as well as through partners. We've been really excited at the growth in our B2B offering to help independent advisors and large financial institutions deliver a digital advice solution for clients and advisors.
WP: The banks have a dominant status in Canada, what has been your strategy to first compete, and then establish your company as a force in its own right?
MK: Our strategy has been to focus on our clients. What can we do to make their experience even better? How can we make it easier for them to achieve their financial goals? That's served us really well by keeping us focused on the product we're building and the experience we're delivering every day. We're now the leading digital investing service in the country, with about 80% market share of clients in this space, and I don't think we would have gotten here without that mindset. If you're looking at what your competitors are doing and reacting to it, you'll always be playing catch-up instead of setting the pace.
WP: Younger financial advisors often struggle in the wealth industry; as a young CEO, what advice would you give to those experiencing growing pains?
MK: Starting anything is really, really hard. But if you're doing something you believe in, it's so gratifying. In the wealth industry, we get to do something really powerful, which is help people afford to live the lives they want. My advice would be to stay focused on that. And to hustle! At the beginning, I called every new client, and tried to do it within one minute of them signing up. Obviously not scalable, but it was that kind of dedication and hustle that helped build the company in the early years.
WP: Robo advisors have been largely considered as competition to the human version. Increasingly, advisors are using them as part of their practice. Is this a trend Wealthsimple believes will increase, or will companies like yours always be at loggerheads with the brokerages?
MK: We've always believed really strongly in the value of human advice, and that humans and technology working together delivers the best outcomes for investors. Robo-advisors like Wealthsimple are often talked about as disruptors, but we see ourselves as enablers for financial advisory services in many ways. As advisors are seeing more pressure on fees, they're integrating technology like ours to help them scale and reduce costs so they can focus on value-add activities. And we're seeing a lot of the big robo-advisors start to add a human advisor component to their offering. I think we'll see more and more of these hybrid models.
WP: You are in the process of a US expansion, a step most Canadian companies aspire to. What have been the main challenges for you moving into that market?
MK: So far the response has been really positive. It's clear that Americans have many of the same concerns and points of confusion around investing, and are looking for a simpler way to invest. The challenges in that market are also the opportunities: it's a lot bigger, more diverse and more competitive. It's also a more mature market for digital investment options, so there are some established products there. But we're finding entering other markets and competing against local products is helping us be better everywhere, as we take those learnings and apply them here at home.
Michael Katchen will present a keynote session at Leadership & Tech Toronto entitled: Robo-adviser: How can robo-advisers enable the human advisers?
Related stories:
Wealthsimple enters platform-enhancing partnership
Wealthsimple announces new pricing structure