President of platform's new Advice service says product frees up more time to build client relationships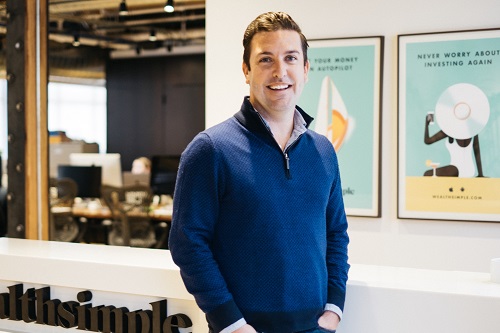 Advisors will have better choice and more time to work with clients if they sign up for Wealthsimple Advice, according to the new MFDA-licensed firm's president.
The service makes the digital platform's technology available to registered advisors in the same way Wealthsimple for Advisors does for financial planners and the consumer product does for retail investors.
Dave Nugent told WP that registered advisors can now utilise its best-in-class technology to free up time to scale their business, gaining access to a suite of model portfolios of both passive and active ETFs and mutual funds.
He said: "It provides a much better alternative to a dealer's current technology stack, allowing them to focus their time on value-add services for their clients and on growing their business. We have the expertise to help advisors expand their networks digitally, market themselves through new channels, and scale their practice."
The service, available now, is designed to offer front- and back-office solutions and help streamline operations and compliance. The subadvisors available on the platform include Mackenzie Investments and Forstrong Investment Management, with more managers expected to be added.
The move to the MFDA sphere is a significant one for Wealthsimple, which has built up an enviable public presence thanks to its slick advertising and young, media-friendly CEO Michael Katchen. The platform's build-out is ambitious, with the Wealthsimple Advice service following hot on the heels of the Wealthsimple for Advisors product, which is helmed by its CEO, J-F Courville. Read his exclusive interview with WP here.
Personal news: I'm very excited to share that I am joining @Wealthsimple as General Counsel and Head of Regulatory Affairs. Can't wait to get started. Time to help build a 🇨🇦 fintech champion.

— Blair Wiley (@BlairWiley) January 7, 2019
For Nugent, targeting MFDA-registered advisors allows those who prefer a more hands-on client relationship to benefit from the efficiency of the portfolio management technology.
He said: "We felt it was important to offer choice. Some advisors prefer to concentrate their efforts on building financial plans for their clients and are comfortable connecting their clients to Wealthsimple for investment advice while ensuring the client is served on a fully modern digital platform.
"On the other hand, we also wanted to offer the same industry-leading platform to registered advisors who want to offer integrated services while retaining the entire client-service relationship. In every case we see ourselves as enabling financial professionals to make sure Canadians get easier access to quality advice at the right price."
Nugent added that Advice addresses the problem advisors have of not being able to spend enough time with clients because of the weight of administration and compliance.
He said: "A major challenge that many advisors face is that they can't spend as much time as they'd like on their interactions with their clients because they're spending so much time on operations, administration and compliance.
"That has an impact on how well they can build and maintain a deep understanding of their clients' goals and circumstances, and so it affects the quality of service they're able to deliver. We can reduce the administrative burden while also lowering operational costs, which benefits both the advisor and their clients."
Nugent said that there is no pressure with Advice to sell proprietary solutions and that the fees the firm makes are the same no matter what the advisor chooses.
Mackenzie will offer three model portfolios that leverage its boutique investment teams across multiple asset classes and investment styles. The portfolios have varying degrees of equity and fixed-income allocations, ranging from 65% equity to 75% fixed income.
He said: "They're active money managers with long track records who run global mandates to help clients achieve their long-term goals. Advisors and clients like to have options and we believe in lowering the costs of all investment management options, both passive or active."
Follow WP on Facebook, LinkedIn and Twitter