President of independent digital platform says it's still early days in the space but predicts bright future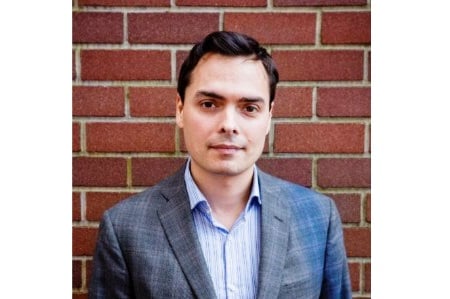 WealthBar believes its advisor channel will snowball in the new year as awareness builds and his four-year-old robo business continues to grow.
Chris Nicola, president and CTO, told WP the digital platform is bringing new product options to the table in the coming months after an encouraging year in the nascent robo space.
Having partnered with PPI – one of the Canada's largest MGAs in the insurance business – to form PPI Valet at the start of the year, he expects that side of the operation to blossom.
He said: "We partnered with them because they had a large group of advisors we felt was ideal to reach because they tended to be more focused on the insurance side of the business and we wanted to be more focused on the investment side."
He added: "Looking at the success of the PPI Valet project, I am expecting to see considerable growth there. It's been less than a year and we're seeing pretty impressive growth and interest, and I expect that will just snowball and grow as advisors become more aware of it.
"I see advisors working with a digital platform and leveraging the digital tools and efficiency we offer being a bigger thing."
The Vancouver-based company now has $300 million AUM and Nicola said he was encouraged by unexpected growth this summer. The largest of the robos still operating completely independently, he admitted it's still early days in terms of public awareness.
"We have seen some data out just recently taking a look at sentiment and awareness," he said. "It is definitely finally getting up there so people are aware that there are some alternatives when it comes to investing with lower-cost portfolio options and getting advice online. But I still think it's really early."
With the major banks throwing oodles of resources into new digital platforms, the competition is only getting more intense. However, he believes the amount of effort they are making validates the service WealthBar started in 2014, while bullishly stating his team still do it better.
He said: "That fact that you're competing with these behemoths – that definitely matters and we're very cognizant of that challenge. But at the end of the day we can, and do, offer a better customer and client experience and you can do that and not necessarily have to have all that money and all that size."
For many people, how robos deal with a major downturn in the market will be their first big test. Nicola conceded the return of volatility has not been ideal for such a new business because of how it creates a lot of concern and fear among clients.
Nevertheless, the opportunity to prove that online wealth management can manage client behaviour in choppy markets is one Nicola relishes.
He said: "It also creates a lot of opportunities to set ourselves apart in terms of managing that volatility and managing that risk, which I think we are doing quite well for clients."
He added: "It's the big test [for robos] everyone has been waiting for – how will they manage their clients' behaviour in a downmarket. We've had a couple of drops since we started in 2014 so we've seen a reasonable amount of volatility over that period and I think we've managed that well."
To communicate with clients, WealthBar leverages its mobile apps, Nicola explained. The Chief Investment Officer sends out notifications linking to short, helpful messages. These help the company stay upfront with clients, for instance, about how it is dealing with volatility.
So with a number of choices out there for people now to invest online, is the space too crowded already? Nicola said there will be some natural consolidation and shifting but that he is confident WealthBar has the tools to thrive.
He said: "How do you build great mobile and web apps and products for people, smart phones and watches and stuff like that that help connect with the convenience of digital and also connect with the same quality of advisors and advice service and products.
"We'll see how that plays out. It's not going to be as easy for some of the more traditional institutions and banks to be more competitive in this space - even if they are bigger and have more money to spend."