Company's data analytics technology can provide deep insights into money manager's book of business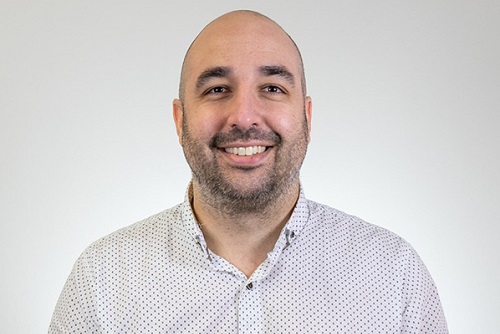 The pace of change in the wealth industry is a fight or flight scenario for many advisors – but Croesus believes its portfolio management solutions can help many stand out from the crowd.
Digital savvy clients who want instant information coupled with increased regulatory pressure for transparency mean the challenge is on money managers to prove their value.
Croesus's solution is designed to make an advisor's life simpler with data analytics technology that can take them to the next level by providing deep insights into their book of business within a few clicks.
Jean-Philippe Doré, Product Owner-Data Analytics, said one of the biggest challenges facing money managers is gaining a share of the wallet in a landscape that has more competition than ever before.
He told WP: "Competition is not just about branding now. I think loyalty to a firm is much more centered nowadays on a client experience. The client base is changing and the new generation is not just satisfied by having lunch with their advisor once a year, they expect more.
"They need to capture the clients' needs much more. All firms start at the same level when you are looking on the internet so a top-tier wealth advisory firm that fails to deliver on the client experience will definitely have a problem retaining those folks."
Incorporating technology allows advisors to access client positions and history in seconds and enables them to uncover trends and the health of the portfolio to improve responsiveness. This frees up the advisors to enhance the client experience and be more strategic when it comes to understanding who the biggest and smallest clients are, what the demographics of the book are, and whether the advisor owns securities that are not held by many accounts.
Doré added that there is also no hiding place now when it comes to proving the value of an advisor's business. He said incorporating a dashboard, such as Croesus Data Analytics (CDA), provides them with an edge when it comes to transparency.
He said: "Regulators are pushing for more control and a higher standard of ethics and a lot of these requirements involve the use of advanced tools like the Croesus suite and clear reporting technology. This is a significant enabler and firms that do not have a modern, well-designed IT infrastructure and solution will be at a significant disadvantage.
"Clients want to know more of what they are paying for. Why are you charging me these fees? And what are these fees about? It's challenging for the advisor to get the clients to understand all these disclosure rules."
Key to optimizing technology as an advisor is knowing how to use the tools at your disposal. Doré said this is critical and that the solutions are designed to be as simple and intuitive as possible. He believes that a 30-minute walk-through is enough to make an advisor proficient using the data analytics tool.
The tool is divided between six pages and Doré explained that the advisor's landing page immediately shows the health of the book, allowing them to quickly find out the source of AUM growth, for example.
He said: "The advisor can drill down through the positions, which securities I hold, which client has generated more revenues and which product the growth comes from. It's very easy to use and this platform actually sits on millions of rows so it's a lot of data to process."
It's a money business, of course, and the ability to get granular information on where the revenue is coming from – trailer fees, for example - is invaluable to an advisor. Doré said this is of the most-used screens, while the other main reported benefit is the ability to know how streamlined an advisor's book of business is.
He explained: "A practice manager could use CDA to analyze the manager's book and analyze the position the advisor holds.
"With a few clicks the manager can assess if the advisor holds securities that are held by a few accounts only. Identifying these positions will allow the advisor to strengthen his or her practice. If you hold securities that are not held by many accounts, why are you using them?
"Maybe you should reconsider or rebuild your book or align your book to a firm model."
Another example, he said, is that an advisor can use CDA to identify if top-tier one clients – clients with $1 million or more in assets – have no RRSPs. That may indicate they have that account with a third party, so the technology is also a prospecting tool.
With technology a central part of any ambitious advisor's armoury, Croesus believes it has the ideal software solution to help them stand out from the crowd and enhance the client experience.
Doré said: "In this new era of customer base, their preferences for digital tools and openness to new technology will put a tremendous pressure on how advisors and financial advice changes. Croesus is an enabler for that and it provides data solutions for them, while CDA leverages our internal R&D lab so Croesus makes sure to stay ahead of the pack.
"We constantly challenge ourselves to stay up to date and build digital practice tools so the advisor can integrate them into their practice and focus more on client experience."