NEO welcomes first company worth more than $1 billion – and Columbia Care says legislative change is afoot south of the border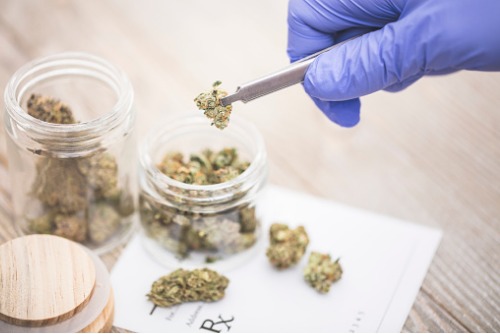 No sooner had the first two US marijuana ETFs sparked into life on NEO, then they were joined on the exchange by the largest medical cannabis provider.
Columbia Care is the first billion dollar company – it has a market cap of more than $2 billion - to list on the exchange and it began trading under the symbol "CCHW" yesterday.
To date, 10 states have legalised recreational marijuana and 33 have legalised medical, with the 2018 Farm Bill and the upcoming SAFE Act and STATES Act having the potential to make the space more attractive for investors.
The STATES Act will determine that legalising cannabis at state level is the same as at Federal level, which is significant when it comes to attracting institutional investors and M&A deals.
Columbia Care CEO and vice chairman Nicholas Vita co-founded the firm about seven years ago and told WP the feeling on the ground is that legislative change is afoot.
He said: "The pace of adoption and inclusion is far outstripping our expectations. We are seeing that at state level and at community level. And I think now that you are seeing a presidential election coming up that will be tested, where every single democratic hopeful has a very well-stated plan.
"We would expect the president to find a policy of his own in order to make that a non-issue."
With NEO also listing the active Evolve US Marijuana ETF (USMJ) and the passive Horizons US Marijuana Index (HMUS), landing the public market debut of such a major player is a coup for the exchange. It also means the access for Canadian investors to the US market has never been better.
Columbia Care is focused primarily on health and wellness, and Vita said the company's mission is to solve some of the world's most challenging, unmet medical and health needs through its portfolio of consistently-dosed, pharmaceutical-quality products.
He said: "There are several different categories in the cannabis sector, whether investors are looking at the US or non-US market. All of them are growing at spectacular rates. It's really hard to quantify what the level is – all you know is that tomorrow there will be more people interested in participating in one of these programmes than there were the day before.
"That's the trend you will see for the foreseeable future, for the next five to seven years at least. We are very excited about that. It's about how companies differentiate themselves and cater and develop a platform that suits the needs for the constituents they intend to serve."
Like the aforementioned ETF providers, Vita believes the US marijuana is on the cusp of huge growth.
He added: "If you believe, like we do, that the company's fundamentals are very attractive and if you see the way the market has grown and assume that in the US, which is our largest market, that there is some sort of Federal change [coming], not only will there be organic growth but there is asymmetrical and structural opportunities to see significant operational upside, which should translate into upside for the investor.
"That could be Federal legislation, it could be additional states or the introduction of new products – there are so many ways to see that develop over time."
Columbia Care likes NEO because it has equivalent requirements to what you might require on one of the major US exchanges. It's a sign of its ambition south of the border and, said Vita, it allows it to establish a level of transparency and credibility with institutional investors, retail investors and counterparties.
While it plans to expand into Europe, the growth of the Canadian cannabis space has also provided key pointers.
Vita said: "Scale and capital matter. These are the two lessons that you pull away from Canada. They have been proven, whether it's cannabis or any other industry, time and time again to be true.
"The most uneven aspect of the playing field [compared to Canada] was having Federal regulations and access to the capital markets. I'm less concerned about the [US] Federal regulations than I was a year ago. But access to the capital markets is going to be an important level-setting exercise that I think will put us in a good position where we can compete with anybody globally, period."
Investors can trade shares of Columbia Care through their usual investment channels, including discount brokerage platforms and full-service dealers. The NEO Exchange is now home to more than 70 corporate and ETF listings, and its CEO and president Jos Schmitt said: "This is an exciting time to be partnering with a leader in the US cannabis sector as it moves into its next phase and looks to raise capital on the North American public markets.
"Combined with the recent NEO launches of two world first ETFs invested solely in the US cannabis sector, the listing of Columbia Care is a testament to NEO's commitment to partnering with the best, next generation of leading, high growth companies in the US and the hungry appetite from investors to participate in this sector."