CEO Michael Katchen explains fintech company's efforts to make finance "more human"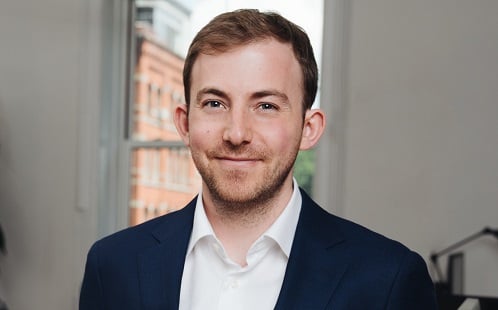 Google the name Michael Katchen and you'll be inundated with re-tellings of his remarkable rise.

After making waves at 1000Memories, which was eventually sold to Ancestry.com, he co-founded and became CEO at Wealthsimple, which now manages more than $1 billion for about 50,000 clients. Katchen, for the record, turned 30 only in November.

Wealthsimple's mantra is to make investing more accessible through technology and by using everyday language to explain financial concepts. Its approach and rapid rise in just three-and-a-half years has garnered plenty of headlines but Katchen will provide a behind-the-scenes take on his journey when he speaks at the Wealth Professional Leadership and Technology Summit, which takes place on May 30 at the Westin Harbour Castle in Toronto.

He will also address why he believes his combination of technology and expert advice works best for investors.

He said: "Technology helps keeps fees low and provides convenient day-to-day account management, while human advice helps clients plan and maintain the discipline to stick to their plan. We think the combination is really powerful, and is ultimately where the industry is headed."

He admits Wealthsimple was not taken seriously in its early days but that, as people realised the pace of innovation, the company is now seen as the ideal digital partner, with a team of about 150. It's a long way from when the first clients came on board.

He said: "I worked at 1000memories with two of the people who became my Wealthsimple co-founders, and we sold that business to Ancestry.com in 2012. When that happened, the team came into a little money and wasn't sure what to do with it. I've always been interested in investing and have been doing it since I was 12, so offered to help them build a portfolio.

"I did it on a simple spreadsheet and told them how to buy ETFs, how to rebalance, etc. Their feedback was, 'this looks like a great plan, but can you just do it for me?' And they became Wealthsimple's first clients."

He added: "Last year we launched in the US and the UK, so we're a global company now. I don't think we ever imagined we'd have come this far so quickly. That said, we're a long way away from where we want to be. Our dream is to build Wealthsimple into a global company that helps people all over the world achieve their financial goals — that vision is really big, and it keeps us focused and hungry!"

For more details about the Wealth Professional Leadership and Tech Summit on May 30, along with bios on the event speakers and how to buy tickets, go to www.wealthprofessionalsummit.ca


Related stories:
How introspection led to career switch
Are your retirement plans realistic?