Industry leader talks strategy, career and discrimination from Texas to Toronto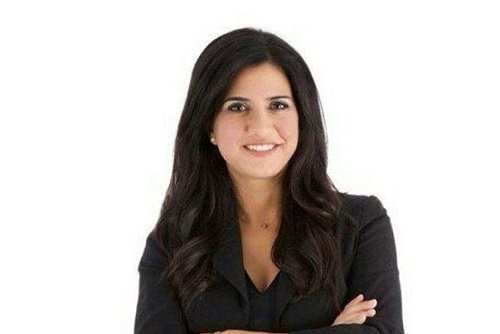 She didn't know it but Fotini Iconomopoulos's career path was mapped out from an early age.
An ability to talk her way out of being a "good little Greek girl" led her father to call her The Negotiator. She said: "If you've seen the movie Big Fat Greek Wedding, that was pretty much my life – and I rebelled against it!"
Years later, she is a successful negotiation consultant, leveraging deals worth tens of millions of dollars while being a role model for women in a field dominated by men.
Iconomopoulos is also an educator, trainer and public speaker and will share some of her experiences at WP's Women in Wealth Management event on November 21 at the Beanfield Centre, Toronto.
Having been in many "war rooms" with clients, she has experienced discrimination at its most explicit as well as subconscious gender bias, which she says is even more depressing.
She said: "It's easy for me to go into an industry like oil and gas, deep into the heart of Texas, and hear things like, 'what are you going to teach me little girl' or 'did that bleeping Greek just say what I think she did'. Stereotypically, it is a male-dominated industry and you're talking about very few women down there.
"But when I'm walking into an organisation where I'm told we have balance and women are championed, it's the more subtle things that catch you by surprise that are harder to deal with.
"I can prepare myself for that discriminating type of personality deep in Texas but if I'm not expecting it in downtown Toronto then it's like, where did that come from?"
Iconomopoulos said she has left organisations during her career because of subtle discrimination carried out by people who believe they are advocates for women.
Her skill in the business has, however, kept her in demand. After doing an MBA in Organizational Behaviour – she now teaches an MBA in Negotiations part time – she worked for companies on the manufacturing industry, including L'Oreal, ensuring their profitability was where it needed to me.
During a negotiation workshop, the host firm spotted her potential and told her she needed to do what they were doing. After leaving that firm years later, many clients have stayed with her and she remains an in-demand negotiator.
She believes more women role models are needed and is happy to provide help and guidance, including how to negotiate effectively in a room of loud, white men.
She said: "The ability to shut up is the one trait that women struggle with more than men. I think we assume that it's the ego maniacs, the large-voiced people who are the most successful negotiators, especially the stories we hear in politics.
"But the reality is that most of the effective ones and the really successful ones, you don't hear a ton about. They are not flashy, they don't take the spotlight, they allow others to speak and don't fill in those silences. They are taking in the information and using it rather than spewing out hot air.
"Nerves and insecurity also play a role, especially with women, who try to make people feel comfortable."
Iconomopoulos hopes her appearance at Women in Wealth Management will inspire.
She said: "We need more role models, more women in senior positions. That's why I love speaking at women's events specifically because usually I'm one of the first to be telling them to speak this way and go after what you want. When we have more role models, everything will start to neutralise slowly. But it's going to take some time."