Advisor Christine LaLiberté found that her career took off when she revamped her business to be high-touch, proactive and embrace all aspects of wealth management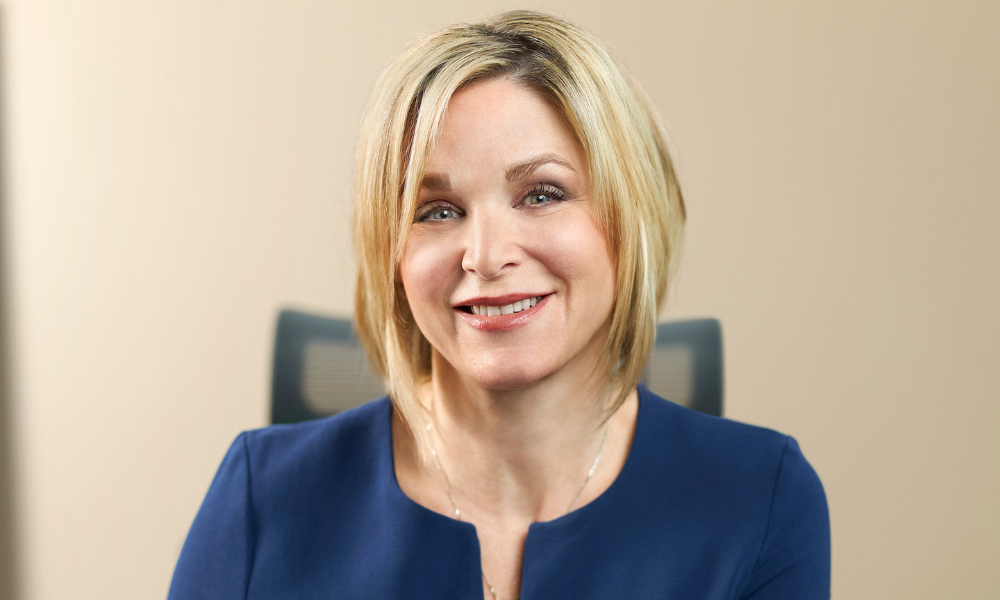 Today, Christine LaLiberté is one of the most successful advisors in Canada – but her current career is a far cry from what she once envisioned for herself.
"I wanted to be a broadcast journalist, but my parents had just split up and couldn't afford to help me pay for school," recalls LaLiberté, who is currently a senior investment advisor with Insightful Wealth Management at Manulife Securities. "I ended up getting a job with a bank. Then a mutual fund dealer who I dealt with at the bank asked me to come work for him. That's how I ended up in the business."
Her sudden shift into the industry prompted LaLiberté to begin learning about it, starting in administration. Over time, she earned her mutual fund licence, completed the Canadian Securities Course and eventually got a CIM designation. After moving to Midland Walwyn, LaLiberté shifted to the mutual fund side, thinking she wanted to be a wholesaler. Yet all her experiences made her realize that she could make a difference as an advisor.
"In August 1999, I started my practice from scratch," she says. "Over the first three years, I built a $40 million book and was doing OK. Then it got up to $55 million, but I realized if I was going to have a productive business, I needed to streamline it and create a process to work more on wealth management."
That's exactly what she did, creating a more valuable client experience by focusing on needs and goals rather than simply investment returns.
"I revamped my business in 2006," LaLiberté says. "I created a process where every client got a financial plan through NaviPlan, an investment policy statement and a personal financial action plan."
The financial crisis of 2008 was looming just after the refresh, but LaLiberté says it didn't slow her business. Because of her process and the confidence she had instilled in her clients, she managed to grow during the crisis thanks to referrals.
"Conversations are personal – not always talking dollars and cents," she says. "We create the plan and don't talk about investment until the end. This approached created a whole lot of advocacy because our clients knew what to expect and encouraged others, especially during that time, to come see us. Our process became our marketing."
The time and attention LaLiberté pays to relationships has set her apart, leading to a 99% client retention rate and another 15% increase in business in 2020.
"Here I am in my 21st year, at $244 million in AUM from 280 households," she says. "What made me my best was realizing that you can't focus just on investments – it has to be a full wealth management approach, and you need to be there for the client."
Looking at how far she's come is a source of pride for LaLiberté – and while she says she sees herself in the industry for another eight to 10 years, she realizes she will have to start to think about retirement herself at some point.
"The difficult thing is I need to start thinking about what my plan is," she says. "Finding someone with the same compassion, drive, feelings, high-touch approach and who wants to run the business the same way is one of my biggest concerns."
That is where LaLiberté's focus now is. She says that with her current team members either playing a supporting role or in the same age demographic as her, she wants to find someone to succeed her – but it has to be someone who is willing to learn and continue the process she's established.
That goal falls in line with advice she offers young advisors entering the industry: Try to work with an established advisor rather than starting from scratch.
"I started from scratch – it was tough, but things were different and you could do things differently," LaLiberté says. "I wouldn't want to start from scratch today, but rather learn from someone who has a client-centric practice. This can be a very rewarding career if you are focused on the whole process."