Keeping wealthy business owners happy takes specialization, consistency and innovative thinking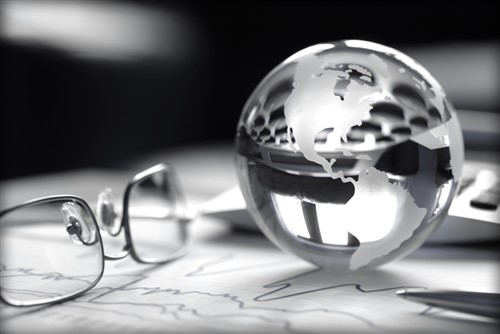 Ever since he started his first paper route at the age of 11, Steve Booker has been interested in business. That early experience in running a route, keeping clients happy, and establishing new ones ignited an interest in entrepreneurship that he cultivated through his experience at University of Calgary, where he earned his bachelor of Commerce degree.
"I was actively involved in the Association of Canadian Entrepreneurs, a student club that was the precursor to EO," Booker said. "Eventually, I was able to take our club to a national entrepreneurship competition, which we won. From there, I just became interested in business and the brass tacks of buying other businesses, and that got me into the securities industry."
Booker is the branch manager of Milestone Asset Management, which is celebrating its 25th anniversary this year. Milestone operates as an independent branch of Canaccord Genuity Wealth Management. While the practice gets significant support from Canaccord Genuity, Booker's firm makes decisions on its own marketing, portfolio structuring, client servicing and other aspects of the business.
"Ultimately, our business is about keeping clients happy and growing their wealth," he said. "I'd say 90% of our business is through referrals and introductions from clients who are happy with our work."
Originally, Booker was interested in the mathematical, mechanistic aspect of finance, which he likened to playing with Lego blocks. But eventually, he found deeper fulfilment in using his skills to address clients' financial challenges.
"Everyone starts with the same blocks — insurance products, investment products, the use of trusts, and other strategies — but put them together wrong and you get a monstrously ugly creation," he said. "In my view, what we do is construct beautiful, elegant structures for our clients, who normally start with a few of their blocks in order but are missing a lot of areas."
Unlike typical use of a circle to guide wealth-planning conversations, Booker says his firm walks their clients, many of whom are business owners, along an S-Curve Formula model to determine their life stage. "If you talk to business owners, they'll tell you about the challenges in their early days, a breakthrough that results in acceleration, and maturity," Booker said.
Typically, the team at Milestone Asset Management discover that clients aren't getting ahead of the challenges that come with maturity: how they'll retire, whether their money should be housed in a corporate or personal structure, and so on. Aside from that is the issue of tax planning, which has become even more crucial because of changes that have come down from multiple levels of government.
"It's easy to feel negative. Alberta was bumped up from the 39% tax bracket to 48%," he said. "More recently, there's been the perceived assault on small-business owners that impacted how our clients can use strategies like income splitting. But we took a step back and realized all these changes make the work we do a lot more valuable."
The increased costs in using private corporations — passive income past $50,000 is effectively eroded and past $150,000, "it's all over" — mean individual pension plans, which have become much more convenient since they were first introduced, are getting a second look. Aside from that, Milestone's clients can turn to a set of in-house solutions.
"Quite some time back, we actually developed our own internal portfolios for business owners, which we call the M-factor portfolios," Booker said. "Typical strategies can be visualized as a point on a two-axis model of investment — risk vs. reward. We went further by adding a third element, the M-factor, which is tax, as reflected by the size of a dot on the graph: the bigger the dot, the higher the tax. We have the ability to help release an amount of tax and crystalize those gains under $50,000, depending on the client and the amount of money that they have."
The M-factor portfolios and S-curve planning model were proactively developed by Milestone's team — four Certified Financial Planners, including Booker, who divide the firm's book of business among themselves.
"Our two internal portfolio managers, Shawn Boos and Steve Nielsen, do a ton of number crunching and product due diligence," he said. "Korina Fandrick is our lead on the financial-planning realm, while I tend to focus on estate planning. And we can pull in legal experts, tax accountants, and other specialists when necessary."
Many financial advisors start out thinking that they need to be all things to all people. But as time passed, Booker realized that there are too many elements for anyone to handle alone. "There are all these balls to juggle," he said. "Clients need someone who knows how to analyse a company's balance sheet, make investing decisions properly, orchestrate turnarounds, use tools like inter vivos trusts and IPPs … you just can't do that alone."
Aside from having a top-notch team, Milestone has processes in place for practically all facets of its business. "When I started here way back then, we didn't have any of that, and it was fine for a practice that was rather small," Booker said. "But the bigger a business gets, the more people it's accountable to. You also get buffeted by external threats like regulatory changes and shifting markets.
"Having consistent processes, like quarterly reviews for all clients, gives people much-needed reassurance. They know that if any one of us retires or otherwise has to transition out of the business, it's much easier for someone else to step in. That kind of structure lets you scale up knowing that things aren't going to fall through the cracks."
Related stories: