One advisor explains his views on client service, the potential and perils of technology, and his own definition of luck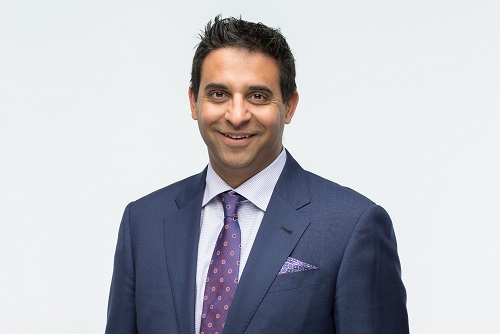 For Faisal Karmali of the Popowich Karmali Advisory Group at CIBC Wood Gundy, his biggest break into the industry came at the formative age of 16.
"I had a job with an independent advisor who taught me the basics," said Karmali. "I cut my teeth on grunt work like arranging appointments, calling certain clients back, conducting meetings when possible, and putting presentation decks together. That actually helped me develop my passion for the industry and understand the meaning of hard work, which they don't really teach you in the formal education world."
Karmali has had a storied career: he worked at two other banks before joining CIBC Wood Gundy, which he believes is second to none because of its culture. It also offers a certain degree of security for advisors, who are guided with a clear setup and direction, as well as the clients, who prefer working with a firm that has good financial backing.
"We're primarily focused on not only financial planning for our clients, but managing the practice as well," he said. "Those two together take up about 80% of our time." The other 20% goes to investment management, which they can do efficiently at the firm because of established models and strategies that they've developed.
Because of the rising importance of financial planning throughout the industry, Karmali said specialization is slowly taking centre stage. Clients are increasingly looking for experts to address their specific needs and situation, and generalists simply can't fulfil that need. His firm, in particular, focuses on helping people transition as they get within 10 years of retirement.
The theme of specialization permeates further down into the team level. Rather than trying to be all things to all his clients, Karmali has different members on his team with different areas of expertise. By pooling their individual resources and specialties, they're able to provide the best service to clients and ensure the right person is in charge of the right area.
"The big difference between what we do and what other firms offer is the process we take our clients through," he said. "Many advisors help their clients get to retirement, but we focus on taking clients through retirement. Our tried-and-tested process, our discipline, and the expertise in our team add up to make a significant difference as soon as we onboard individuals."
As Karmali's team shepherds clients through the transition journey, there's always a chance of detours and disruptions, especially with technology creeping into the picture. While the ability to do things digitally has been a benefit for many clients, it presents two significant challenges for advisors: providing the information clients need when they need it, and having fewer in-person conversations to understand what clients are actually going through.
Another important challenge with technology is the near-instant access to information, especially when it comes to investment fads. Whether it's cryptocurrencies today or the dot-com bubble from almost 20 years ago, Karmali stresses the importance of matching investments with a person's goals and risk tolerance. Nascent industries, particularly ones that are non-regulated, are generally not ideal for clients who are transitioning, which is why his team generally favours the "boring-type money manager" approach.
When it comes to robo advisors, however, he maintains an open attitude. "I think robo advisors can work well with human advisors," he said. "Robos can handle the quantitative aspects, while human advisors can focus more on explaining and having that connection with clients, helping them through any storms that could come. It's no different from your family doctor and your computer; both are valuable sources of information for your health, but you want to make sure both are working together."
An important piece of that ideal is expertise: human advisors, ideally, should possess the right credentials to help clients. That's why Karmali believes in the importance of designations and education, and that the public has to be made aware of the different designations that are out there.
"Personally, I see designations and education are a point of pride," he said. "They tell people that you're willing to not just work in the industry, but also to learn and dive deep into how it works. But they're not just for self-promotion; they're really a useful tool for us to help clients."
That mindset of helping clients reach their financial goals has helped Karmali succeed in the industry. This year, he got the sixth spot on Wealth Professional's Top 50 list of advisors. Some would say he was lucky to get it — though he has a nuanced view of luck.
"I always believed that luck isn't just about being at the right time at the right place; you have to have the appropriate skills and resources when that opportunity comes," he said. "When it comes to this industry, I think any luck that comes in is the result of team effort. For our firm, it's been because of our hard work, our process, and the ongoing practice management. If you keep those in mind, and keep the clients in mind, you're going to have a very successful practice."
Follow WP on Facebook, LinkedIn and Twitter