Darcy Hulston helped build Canoe Financial from the ground up. Now that the company has surpassed $5 billion in AUM, he reflects on the culture and vision that have driven its success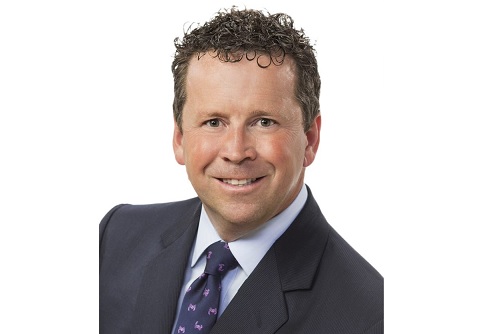 In 2010, a group of business and financial industry veterans got together in Calgary to form what is now Canoe Financial. The next year, the company launched its first suite of open-end funds. Today, Canoe Financial has expanded to 21 mandates with a combined $5.5 billion in AUM. At the heart of its success is its team, led by president and CEO Darcy Hulston.
A three-decade veteran of the financial industry, Hulston was recruited off campus and spent 10 years with a major Canadian bank in multiple progressive roles. He completed his bachelor of business administration degree part-time while working at the bank. He was then recruited to a large US-based mutual fund company as a regional vice-president; while in the States, he completed a three-year graduate program in organizational behaviour at the University of Pennsylvania's Wharton School of Business. This eventually led to a role as VP of sales for Western Canada with a Canadian insurance company before forming Canoe.
"I think every professional experience has contributed to many parts in my current role," Hulston says. "Whatever job I was in, I tried to master it and was excited to learn. What I didn't realize is these experiences all set me up perfectly to build Canoe. Those jobs and mastery of some, as random as I thought they were, all contributed to my success."
Growing up on a farm in Saskatchewan, Hulston traces his desire to enter the financial industry to one of his greatest inspirations – his father.
"My father was a farmer but wanted me to go into accounting or financial services," he says. "He was a business guy, kept his own books and records. He was very practical about allocation of capital and borrowing and always included me in those discussions. Being the steward of his own business and finances inspired me. He had a budget, knew when to borrow, when to pay down, when to invest and was pretty good at it."
Those early lessons on how to run a business served Hulston well in his senior leadership positions. "I have been in general management most of my life," he says. "I have hired, fired, trained and designed compensation plans. In leadership, you need to attract, retain, create, foster and fuel talent."
Setting the stage for growth
His experiences, combined with his background with organizational behaviour, have helped Hulston create his best team yet at Canoe. He attributes the organization's success to its culture.
"This is the best team I have worked with," he says. "They are very talented, and as a leader, it's awesome to watch it happen. It's a very strong culture. The senior people at the firm are all fully invested in the equity of Canoe and 100% invested in the funds we manage. With that, you get extreme stakeholders. Everyone here is an owner, and they all care. When you are an owner, you act differently. As a privately held company, our success is directly tied to our investors; in other words, we do not succeed unless our investors succeed first."
Canoe has grown impressively in the years since it launched its first three funds: equity, asset allocation and income. "Our ambition was to create a highly consumable and focused product offering, suitable for every stage of life of the Canadian investor," Hulston says. "We have a number of strategies for income distribution and downside protection. As we grow, our offerings may take on more complexity, but for now, we just want to keep it simple and focused."
Based in Calgary, Canoe first gained recognition for its strong energy competency. However, the firm has built on that to become a more diversified player.
"I think our fixed-income competency surprises a lot of people," Hulston says. "Our domestic fixed-income manager has 27-plus years of experience and has won multiple Lipper Fund Awards. Our largest strategy is our large closed-end fund, roughly $1.3 billion in assets; it's a diversified equity portfolio that generates income. Our ambition is to be a full economic cycle suite of products."
It also acquired O'Leary Funds in 2016 and is currently finalizing a deal to acquire Fiera Capital's Canadian mutual fund assets. Hulston says Canoe will continue to look for these types of opportunities to accelerate growth and continue to reduce fees.
In search of perfection
Despite Canoe's success, Hulston doesn't hesitate to identify building a mutual fund company from scratch as the biggest challenge of his career.
"We're in a very dynamic market," he says. "There are a number of very specific needs unique to the Canadian marketplace. Building this business has been very hard. In the '90s, in Canada, you needed a good brand and to be a good fiduciary. That was kind of it. Today, you need to be perfect, absolutely excellent at everything you do."
Striving for perfection is something the Canoe team takes very seriously. "There is a lot of pressure on perfection that our team feels that I didn't necessarily feel early in my career," Hulston says. "There is a competitiveness that drives our success. To the outsider, it might look ferocious, but we ferociously care. The public deserves an excellent experience. It's more challenging but more rewarding when we succeed."
Despite the investment industry's competitive nature, Hulston is optimistic about its future and continues to encourage young people to sign on.
"I always tell students that I speak to stay a generalist as long as you can," he says. "If you start in a bank or asset management firm, try as many departments and things as you can. It certainly helped me. Even though the narrative in the industry right now is that it is becoming consolidated, the barriers to entry are harder and there's maybe no room, I think those are the moments you want to embark on this flight path. It is a growth industry – even with the growth of ETFs, it is like anything in the business cycle, and all industries go through this. I think there is tremendous opportunity for those who choose this industry."