Nest Wealth survey shows more people view digital wealth solutions as the answer – and CEO says industry needs to pay attention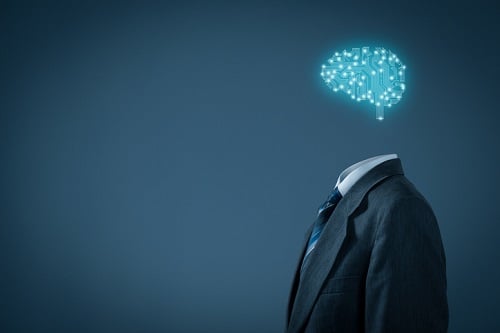 Sceptics of the impact robo advisors are having on the industry are simply "not paying attention" to the speed of change, according to the founder of Nest Wealth.
The digital wealth management platform, which offers a subscription-style fee method, recently reported through a survey that a third of those opening or funding an RRSP this season did so with a robo advisor.
Randy Cass, Nest Wealth CEO, said the number was gratifying and indicative of the growth seen by the likes of themselves, Wealthsimple and others. And while he acknowledged the market share of the robos was still relatively small, he believes new statistics like this should be a "wake-up call" to firms that are yet to embrace digital as a wealth solution.
He told WP: "When you look at the big six banks in Canada and the three large insurance companies, you recognise that there might be three out of those nine that have a coherent digital wealth product in the market right now.
"It's remarkable that in a short period of time, what was at first thought to be the monster that was going to eat the industry and then became a case of 'oh well, it's not growing nearly as fast as we had anticipated', has reached the point where one of every three client accounts being opened during the biggest, most important season in financial services is being done on a digital wealth platform."
To provide context, only one in five (20%) responded that they were opening or funding an RRSP account this season. But the fact a third of that 20% went digital proved to Cass they were alert to the digital benefits of convenience, transparency and, most importantly, lower fees
Another finding centred on demographics, with the perception that millennials naturally gravitate towards robos proving wide of the mark. In fact, digital wealth solutions are being used across age groups, according to Cass, who said his average client has always been mid-40s with a balance of $150,000-$175,000.
Interestingly, of those attracted by digital, younger investors tended to gravitate towards bank-owned platforms, which traditionally are more expensive, while the over-45s preferred the independent operations out there.
Cass said this often comes down to fees and older investors deciding which solution was going to provide them with the most wealth and the greatest chance of achieving their goals.
He explained: "If you look at the independents out there, they are attracting the greater asset balances than the bank-owned solutions. If we know low fees is the number-one driver when people open an RRSP – at 51% - and we look at the independents, or new digital entrants, they still have the lowest fees in the marketplace. Then we look at the people that it's going to impact the most – and it's the people who have saved already rather than then ones who are just starting out."
Five years on from when Nest Wealth led the robo-advisor era, there is little doubt digital has disrupted the industry and caused large institutions to look at how they can improve their services and provide better value.
And Cass is in no doubt where the biggest impact has been felt – and it's the compression of fees. Investors now have so much choice – and much of it cheaper – that it's caused many of the big wealth management firms to up their game.
Others ignored the rise of the robo, perhaps cushioned by the sheer scale of their AUM, and are being forced to play catch-up. Industry impact, rather than assets, is perhaps robos' biggest achievement.
Cass said: "The greatest impact on the Canadian market place is the incumbent, the big six banks, and the large wealth managers that have now recognised they can't stand still and do nothing. The know they have to at the very least begin to offer a full suite of services at a lower cost, or more services at the traditional cost, than they've done before, and both of those are great things for the Canadian investor."
He added: "It's great that one in three is opening RRSP accounts on a digital platform but for the two out of three that aren't, in many cases they are still vastly better off than they would have been five years ago because of the pressure on the industry to do better and to come out with more valuable solutions that digital firms like Nest Wealth have put on the industry."
Follow WP on Facebook, LinkedIn and Twitter