Company president explains why human advisors still hold the key to good investment guidance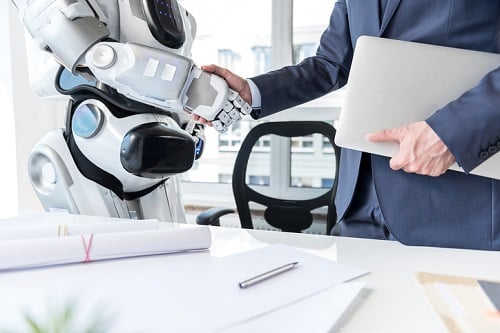 Robo-advisors may appeal to the younger generation but most people still want the comfort of a human expert to lead them through the nuances of investing.
That's the view of Chris Ambridge, president and chief investment officer at Provisus Wealth Management, who agrees it is an "awesome concept" but said firms in Canada face a struggle to make it profitable.
Celebrating our industry successes in the wealth management industry
The sheer size of the market south of the border gives the US a 10-fold advantage, said Ambridge, who claimed the Canadian market is yet to top $2 billion in assets, meaning the pressure is on to grow even faster or increase fees, something that is "counter to the robo psyche".
He said: "You are seeing a migration in Canada to robo 2.0 where the robos that are in existence are trying to partner or develop referral arrangements with other channels so that the advisor community can refer to the robos, which if you think about it, the irony is quite laughable.
"When the robos came out they wanted to slaughter us and [people] said how terrible advisors are, and now they want to partner with them, realising that you can't have a business without profits and you can't have profits unless you get clients, and the only ones who have clients are advisors."
A recent survey by Young and Thrifty, a website dedicated to personal finance for millennials, revealed that, of the about 400 people asked, 77% preferred robo-advisors to traditional banking, whereas only 3% prefer the latter.
It's a sign of the allure technology has with younger people but Ambridge, speaking before the results of the survey were known, believes millennial accounts will not help a robo company turn a profit.
"We originally thought [robo] would be very meaningful [to our company] because they were promising the moon, the stars and the sky, but at the end of the day what they are getting is the younger population for the most part; very small accounts.
"As a result, as everyone knows, small accounts are difficult to turn a profit on and a start-up business that's unprofitable to start with, getting unprofitable accounts can only lead one way, and that's out of business."
Ambridge said his firm's pay-for-performance model represents the lowest fees in the country, including its ETFs, where its rates are below the traditional equity market. He believes robos will eventually be absorbed into other providers and says the majority of investors still prefer human guidance.
"Like most people who are not in the investment industry, they've chosen their life and what they want to do – they really don't want to know everything there is to know about investments and how to make RRSP contributions. They want someone to help them.
"Investment and finance is not something that is easy to pick up or you want to spend a lot of time with, so people need that guidance and the robos simply have not provided it in great leaps and bounds."