Faisal Karmali tells WPC how he developed a signature strategy that's helping his clients enjoy all phases of their retirement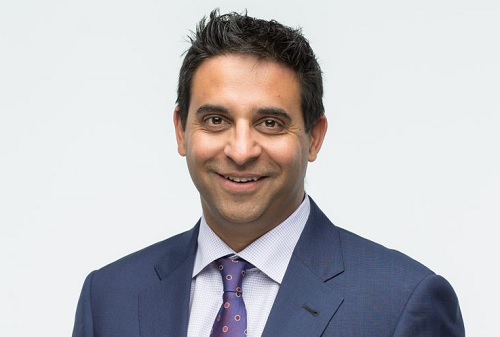 Saving for retirement is one of the main reasons people invest and one of the most important subjects advisors tackle with their clients. Faisal Karmali, first vice-president, portfolio manager and investment advisor at Popowich Karmali Advisory Group at CIBC Wood Gundy, has embraced this aspect of financial planning and has developed a tried-and-true method to help his clients achieve all of their retirement goals.
While working as an assistant to a financial advisor at the age of 16, Karmali observed the positive impact advisors can have on people's lives. "I was watching what he was doing for individuals in planning for their financial future, and it really caught my attention," Karmali says. "I wanted to help people. Seeing it being done in an area like financial planning was something I wanted to be part of."
Karmali started his career selling insurance, which imparted some lessons on prospecting and how to handle rejection, but he realized that it wasn't the path he wanted to be on. He moved into an advisor role at two other financial institutions before partnering with Dave Popowich to start Popowich Karmali Advisory Group, which became part of CIBC Wood Gundy in 2014. There, the duo carved out a niche in working with clients who are already retired or are fewer than 10 years away from retirement.
"I think it is one of the most complex times," Karmali says. "Not only are they in a financial transition, but also an emotional one. We focus on what retirement means to them and how it fits into their lifestyle. Our mission statement is for our clients' lifestyles to never retire."
To help clients achieve their goals, the team has crafted a strategy it refers to as 'asset dedication.' The approach takes retirement assets and divides them into four buckets: income, growth, health and legacy.
"Our approach allows me to be focused on this specific group," Karmali says. "Our objective is to look at how we can help individuals solve these problems associated with retirement by focusing on all important areas. We want to preserve their lifestyle throughout different stages of retirement."
Karmali's main challenge has been reconditioning his clients to embrace this strategy. Because clients have been taught all of their lives to look at growth, he's had to educate, inform and motivate them to consider their assets in different buckets.
While establishing his firm and implementing this strategy successfully have been career highlights for Karmali, the effect he has had on his clients has been the true standout. "When clients want to spend money in retirement and call us to ask our counsel, it makes me feel good," he says. "Having the confidence and trust from our clients is a big plus."
By sticking to his core values and beliefs, Karmali has been able to have the effect he hoped for when he got his first taste of the industry as a teenager. "One thing I have always been told is never give up on what you believe in," he says. "I really believe in helping individuals and families reach their financial goals. If you are true with yourself from that perspective, everything else from a business perspective – portfolios, assets, onboarding – will all work out."
Karmali's passion for the industry is clear, and he hopes other advisors will find similar inspiration. "For advisors starting out, it is probably the best business in the world to be part of because you get to make an impact on people's lives," he says. "It used to be a sales role, but now it is a coaching, counselling and education role, which is phenomenal for the right type of individual."