Valuable role models, structured teams, and relationship-building have been vital keys to Warren Miles-Pickup's success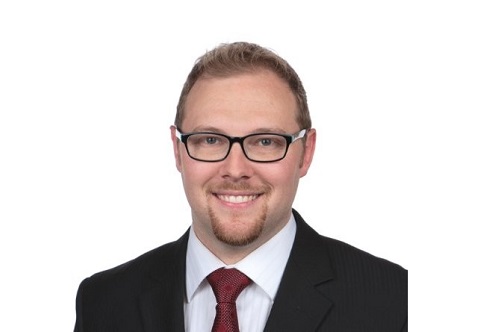 What do you get when you merge savvy and business competence with an empathetic selling style? Probably someone like Warren Miles-Pickup, a director of Wealth Sales at Sun Life Global Investments.
"My dad was in the finance industry for a long time," he said, recalling a decades-long career that included the Bank of British Columbia, HSBC, and Aetna Life. "He always said that life is a perpetual fight to find balance. Also, don't burn your bridges because you never know who will be your boss one day. Both of those pieces of advice have significantly impacted my personal life and how I work."
Miles-Pickup said his father had an aptitude for finance and was always in business management; his mother, a sales representative for one of Vancouver's largest printing houses, provided a listening ear and a guiding hand for many clients.
"I was very, very fortunate to have grown up around two individuals who were able pass those skill sets on to me," he said.
He also found another model for success at one of the first places he worked at: John Nicola, the principal of that high-net-worth financial-planning firm. "I didn't spend a lot of direct time with him," Miles-Pickup said. "But I witnessed an almost formulaic approach to success: he made sure you knew where he had gotten the concepts and the principles behind every decision, and he implemented them in a very deliberate way. Being able to help other advisors use the same tactics and strategies has been incredibly useful."
He has undoubtedly been able to apply those gifts well working with advisors in BC. Aside from advising them about product offerings from Sun Life Global Investments, he ensures that they receive valuable corporate insights on markets, strategies for intergenerational wealth preservation, and advice on creating client endorphin moments. Because of that, he has been listed twice by Wealth Professional Magazine as one of Canada's leading wholesalers, and was recently named for the third time as a finalist for Wholesaler of the Year in the Wealth Professional Awards.
Of course, he doesn't take all the credit. Describing himself as a big believer in team structure, he said he applies a modified version of the "Finder-Minder-Grinder" model for sales teams — a concept that applies well not just with advisors, but also with the wholesaling role.
"The finder is the business builder-slash-rainmaker; they represent the firm or organization to the public," he explained. "The minder works as the relationship manager, closer, hand-holder, and similar functions. The grinder is the planner, proposal creator, and generally the one doing the background work. And to that I've added the strategic leader, who takes the CEO-type role and takes charge of marketing, firm direction, HR, and those sorts of things."
It would be practically impossible for a single advisor to fulfill all four roles, as one's personal skill set naturally tilts toward one or the other, so he works within a team. That includes himself, a client-side sales representative, and a coordinator shared with another group — "we work and act like we're a bigger group" — with roles divided clearly to avoid overlap and maximize effectiveness and productivity. "I tend to play Finder and Strategic Leader, whereas my other team counterparts play the Minder and Grinder roles. One of them also takes a COO-like role, ensuring that my client-side sales rep and I stay on course and efficient with our respective activities."
Miles-Pickup also acknowledges the usefulness of technology in what he does. In particular, he raves about the possibilities opened up by digital meeting software. Beyond letting him overcome his specific geographic and scheduling challenges — trimming a 1.5- to 2-year sales process down to 4 to 6 months in some cases — his use of net meeting software has resulted in successful new relationships with advisors he's never met face-to-face.
"Even though the majority of advisors won't activate their web camera, they're able to see me, so it creates an inter-personal connection," he said. "Being part of a relatively new organization that's only been in existence for eight years and is still expanding its product user base, I have to be constantly developing my relationships."
That's not to say he's an absolute technophile, however. Outside of work, he enjoys spending time with his three daughters and loving wife. He also likes to cook, fish, go back-country hiking, and visit the great outdoors.
"Because this industry is really so connected, you really need to force yourself to disconnect," he said. "That's one of the reasons I enjoy the wilderness; your phone stops working!"