Neela White has seen first-hand through her parents the cost of private homecare and says not enough people are saving money for the bad times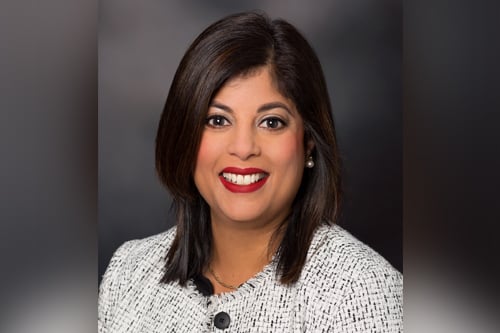 "Too well to die, too unwell to live happily."
It's a situation that portfolio manager Neela White has first-hand experience of, witnessing up close the personal cost – both emotional and financial – of caring for ill, elderly parents.
Her dad succumbed to pancreatic cancer 18 months after it was diagnosed, while her mom beat five different types of cancer before breaking her neck in a fall that left her wheelchair-bound and needing constant care.
White, who works at 3Macs, a division of Raymond James, not only has her personal journey to draw upon when talking to clients about long-term healthcare planning but is also a doyen of how to plan for aging. She is a Certified Professional Consultant on Aging (CPCA), an Elder Planning Counselor (EPC), has degrees in gerontology and psychology, and spent the first three years of her career working in a nursing home.
It's this wealth of experience White will reference when she takes part in a breakout session titled How to Fund Long-Term Healthcare Issues at the WP Strategy Summit on May 29 in Toronto.
Her left-turn into finance came when the nursing home environment became too heartbreaking. She called it a "mechanism for warehousing medically ill people" who can't afford to stay at home or whose families are not able to care for them.
White said: "When I graduated I went into a nursing home and literally thought I could make a difference in the whole institutionalisation of seniors. It was something that from my parents' point of view, they were adamantly against it happening to them.
"But suddenly you realise people you get to know are dying and feel a continual sense of loss. Unfortunately, a nursing home environment is for end of life, it's not like they are going to get better and thrive."
White then worked her way through the ranks of wealth management, from AI to associate to advisor and now portfolio manager. At about the same time as many of clients started needing healthcare, her mom was in rehab for six months recovering from her fall. Like her husband before her, the cost of keeping her out of a nursing home was eye-watering. White's mom, now 83, pays about $110,000 a year for her private care – only three hours a week is covered by government - while her dad's care totalled about $176,000.
She is open about the financial impact because she believes a lot of Canadians are retiring without thinking about what their health dollar spend could be. The prospect of ending work and travelling, renovating the house and being active is what dominates our minds with little thought given to the prospect of a money-draining, life-changing illness in later life.
White said: "Most people have not saved enough to cover that expense. There's still this misconception that the government is going to take care of me because I've paid my tax dollars all my life.
"They are pushing broad terms like 'aging in place' right now, for example. It sounds great and who doesn't want to stay in their house? But there is no discussion about the reality of who is paying the cost."
White lives with this reality every day and believes that her own experience and empathy sends a powerful message to clients. Her mom's health has impacted her life but not financially because her parents saved and invested through the years. It's crucial, she said, that conversations between children and their parents are had about power of attorney, what the parents' wishes are should they find themselves in this situation and what the financial implications are for the family.
She said: "I am very open about it because people are not thinking about it. If I am well prepared for it and it is life impeding, can you imagine anybody else who is not prepared financially or emotionally? My background is in geriatrics and I am overwhelmed at times. I cannot imagine what it would be like for someone to be totally caught off-guard and thrown into chaos. We all know chaos breeds irrational and ineffective decision-making."
Neela White will be sharing insights on this topic and more at the upcoming WP Strategy Summit on May 29. See further information or book your ticket here.