President of BMO InvestorLine explains how service helps Canadians face daunting financial challenge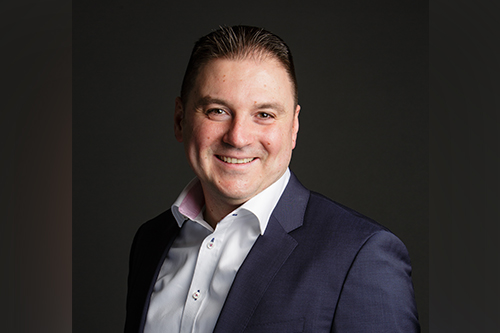 While everyday Canadians might generally feel confident and knowledgeable about their personal finances, there's one aspect where they are likely to feel adrift: investing.
In a recent survey of Canadians, BMO InvestorLine found that compared to 80% who said they were confident with their personal finances, only 29% rated themselves as very knowledgeable on investing. In addition, 53% of respondents said they feel stressed from the thought of making investment decisions.
To Silvio Stroescu, president of BMO InvestorLine, the result isn't so surprising. "Personal finance covers a broad spectrum of activities, and that includes straightforward, everyday decisions like cash management, making credit card purchases, and online payments," he told Wealth Professional. "But when it comes to investing, the majority of people are understandably more intimidated: they have far less experience at it, the decisions have more far-reaching implications, and the amounts of money involved are typically higher."
On the bright side, around 70% of Canadians surveyed say that they want to learn more about their wealth, which Stroescu argues could be facilitated at scale and with a decent degree of personalization through their online investment platform. And contrary to popular belief, it's not just the younger generations that are embracing technological solutions to financial problems.
"More than a third of our clients are actually over the age of 65," Stroescu said. "Most of them are retired, which means they have more time to educate themselves on how to invest digitally and build their own portfolios."
Those that don't have that luxury can turn to pre-constructed model portfolios, which are automatically diversified across different funds and assets in accordance with a client's financial goals. BMO's product shelf includes five such portfolios, and Stroescu said they've seen adoption of those solutions increase three times among clients under the age of 30 in the past three years.
"We recognize that not everyone can be very involved with their investments; some people prefer to be fully hands-on, while others are more comfortable being involved but handing off their individual portfolio decisions," he said. "We have tools to help newcomers to online investing determine what approach would work best for them."
Education is another major pillar to the system. Aside from a library of articles, investors have the chance to attend webinars live and ask questions on the spot; those who can't attend have a chance to access an archive of recordings at their own convenience. The materials cover topics ranging from the very basics of online investing to more advanced subjects like how to trade options, which users can learn at their own speed.
Arguably the most useful tool that InvestorLine puts at investors' fingertips is a digital compass, which gives people specific guidance. Aside from people's investment horizons, the tool keeps track of people's diversification in terms of geographies, sectors, and asset allocation. When a portfolio falls outside the safe zone with respect to one of those dimensions, the user receives an alert, along with recommendations of what holdings should be sold and what they should be replaced with to bring the portfolio back into the green.
The compass tool can also provide a valuable behavioural boost. According to Stroescu, totally self-directed investors on their platform typically show high initial levels of activity; within two years, two thirds of them actually become inactive. On the other hand, 90% of the clients that use their compass tools stay engaged well throughout that period: aside from keeping them on track toward achieving their investment goals, it also serves as a commitment device that reassures clients that they're on track — something they might lose sight of during a market dip or downturn.
"I always say that there are two key elements that influence our investment decisions. There's the rational component, which focuses on correct allocations and rebalancing. Then there's the emotional component, which is more reactive to short-term noise in the markets," he said. "With a tool to manage both the rational and emotional aspects, investors are better equipped to achieve their long-term goals."