Richardson GMP president and CEO Andrew Marsh sat down with WPC to talk about how his firm has built true partnerships with advisors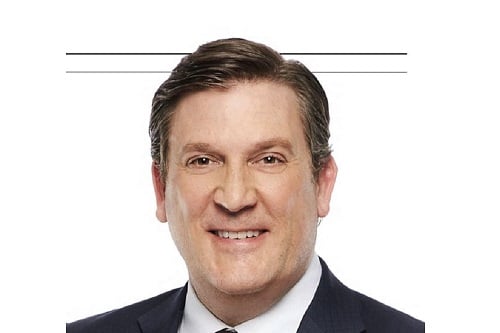 As the leader of a renowned independent advisory firm, Richardson GMP president and CEO Andrew Marsh believes culture is a crucial driver of success. His original company, GMP Private Client, was founded on the idea of forging a true partnership with advisors, one that would give them equity in the company but also facilitate an open exchange of expertise from advisor to advisor. In 2009, GMP Private Client merged with Richardson Partners Financial to form Richardson GMP.
"I saw an opportunity back in 2004 to help launch a new approach – an independent Canadian firm that stood for a high degree of integrity and professionalism with a sophisticated and client-centric approach," Marsh says. "To be an equity owner wasn't an opportunity for many professionals in the wealth management space, and offering it to our partners as we built the firm has become part of our culture of partnership and togetherness."
When he was named president and CEO of Richardson GMP in 2010, Marsh seized the opportunity to hone his leadership skills.
"A real key success, after being CEO for three years, was acquiring Macquarie Private Wealth Canada," he says. "It was a gamechanger for us and gave us tremendous scale of business. I really took pride not only in the negotiation and execution of that acquisition, but also the opportunity to add so many well aligned partners to the firm."
Today, Richardson GMP continues to thrive as a leading independent firm. Marsh attributes that success to the company's spirit of collaboration with advisors.
"In one way, we operate as a partnership of independent businesses but all carry a Richardson GMP business card," he says. "From a leadership perspective, the key is maintaining the delicate balance of allowing people to run their business as they see fit, while holding them accountable to professional standards and the firm's values."
This perfect equilibrium is ingrained in Richardson GMP's culture. "If you treat and speak to people like partners, you will achieve that balance," Marsh says. "The best piece of advice I received was from my grandfather: 'Treat others as you would like to be treated.' It has really shaped how I conduct myself personally and professionally."
Richardson GMP's partnership approach also helps to further knowledge and expertise among its advisors and teams.
Because we partner with some of the most seasoned and experienced advisors, we work to create environments where they have the opportunity to learn from and share best practices with each other," Marsh says. "Our team is made up of many exceptional people who influence and inspire each other every day."
Understanding advisors
Marsh's own road to success began with a degree in management economics and finance from the University of Guelph. He launched his career as an investment analyst at ScotiaMcLeod before establishing his own practice as an advisor for 12 years under the ScotiaMcLeod umbrella.
Working as an advisor deepened Marsh's perspective on the industry. "I started with an interest and analytical love for business strategy and financial markets," he says. "When I became an advisor, it shifted to an appreciation of the relationships and understanding the positive impact that good advisors can have on people's lives."
Despite his success as an advisor, Marsh found himself yearning for a greater challenge. In 2004, he left his safety net behind to launch GMP Private Client. "To have the courage to take a risk, walk away and start my own company is something I will always be proud of," he says.
Marsh not only created a new a firm, but also a unique culture that prevails in Richardson GMP today. The company hosts annual summits where all advisors are encouraged to come out and learn from one another. Richardson GMP also offers career development and coaching opportunities to advisors who want to develop specific skills or expertise.
"We hold our partners to the highest level of accountability to do the job for their clients," Marsh says. "That means different things to different people on the freedom side. We want our advisors to determine their best direction to improve."
Bright future
Richardson GMP prides itself on having the best data available – not only about its clients, but also about its advisors and their practices.
"Having been an advisor, there's nothing more frustrating than printing off a client's data, only to see it's inaccurate," Marsh says. "We dedicated a ton of time and resources to making sure we have exceptionally accurate client data. In addition, we provide data and metrics for an advisor's practice. Reporting on the day-to-day details gives them better tools to make decisions on how to improve and grow their practice."
Thanks to that data, Marsh and Richardson GMP are now focused on helping advisors scale their businesses by streamlining practices and fostering efficiency.
"We are on such a great path," Marsh says. "What I am looking forward to as the next chapter is providing advisors and their clients with the ability to leverage technology for maximum impact."
While Marsh is optimistic about the future for Richardson GMP advisors, he acknowledges that breaking into the industry is becoming more and more difficult.
"The barriers to entry for someone who wants to become a wealth advisory professional are high, and I worry they are only going to get higher," he says. "My advice is to obtain quality training and accreditation on the process of wealth advice, not just focusing on selling products. I think the next generation needs a deep, comprehensive understanding of the process, which includes asking the important questions and instigating the conversations no one else is having. Too much focus lies on investment products, but I would argue that organizing and managing the overarching wealth process is far more important."