CEO says sexual harassment allegation that ultimately destroyed financial planning firm was "terrifying" to deal with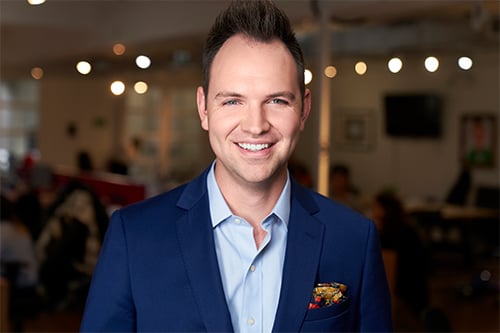 The devastated CEO of fallen online financial planning firm Planswell said the sexual harassment allegation that ultimately destroyed the company was "absolutely terrifying" to deal with.
Eric Arnold told WP that, ultimately, the business didn't have enough financial runway to ride out the controversy and simply ran out of time, closing its doors on Monday with the loss of 57 jobs.
Investors in the start-up, which had raised close to $14 million in funding during the first half of last year, withdraw their backing when the social media storm that surrounded the accusation from a former staff member failed to die down.
Planswell was the brainchild of Arnold, a former advisor at CIBC Wood Gundy, who set out to establish a quick, free and unbiased financial planning service for people from all backgrounds and financial status. This year it was pushing ahead with plans to expand into the international market.
Arnold said he had regrets about his and the company's lack of communication around the allegation and admitted, in hindsight, he would have done some things differently.
"It was absolutely terrifying to deal with and I just wish I could have brought peace to more people. Obviously, I wish everybody could be happy; that's all I want. I just wanted to create value for as many people as possible and it makes me feel sick that people were upset with the company or me."
In financial documents provided to WP by Planswell, the company lost almost $5.5 million in 2018 with revenue of $512,000, while 2019, which included significant international investment, was forecasted to produce almost $2 million in revenue with a net loss of around $5.6 million. Next year's forecasted figures had revenue at about $13 million and a net loss of $567,153.
Arnold admitted he has learnt harsh lessons about the risks of running a high-burn, high-growth tech start-up and regretted not being more focused on revenue earlier. The firm was poised to "spread its wings" and while it hadn't proven itself commercially, international partnerships and software agreements were in place.
He told WP the firm's demise, and the nature of its unravellling, had been an experience he never wants to live through again.
"We were hoping [the social media storm] would calm down and that we would have a way to resolve this but there just wasn't enough time. If we had months of extra runway, we probably would have been fine. All the advice was not to engage and hope that it would quieten down. When it didn't, [investors] had to make that decision."
He added: "Investors have a lot of choices with where they can invest their money and if there's something that scares them or makes them feel like their own brand or publicity is at risk, I understand that decision. I honestly don't have like negative feelings towards anyone. The way I describe it is like 2008 – there isn't necessarily specifically anybody at fault, it's just a combination of events with a tragic outcome."
Arnold said the alleged incident was a "very sad" and isolated case. It sparked a number of articles and comments online, including an element of victim blaming. The CEO stressed he blames no one and that, in general, staff were proud of the organization and its culture of "support and transparency".
"Seeing all that in the media was absolutely devastating for the team because they didn't feel safe to speak up and we didn't feel like that was necessarily the right thing to engage in. Maybe that was wrong. Maybe we should have got out there more and talked about it more.
"Sometimes when you have a whole bunch of anonymous accounts making very personal attacks and saying things that people don't agree with or maybe aren't the most informed, it makes it difficult to jump in and participate."
The firm had three sub-companies – a mortgage brokerage, an insurance brokerage and a partnership with a portfolio manager that had been built into a robo-advisor. These firms are still working with Planswell clients and helping them transfer to companies that are able to serve them going forward.
After the clients, the priority is helping staff find employment. For Arnold, he will eventually take stock on a tough period. He said: "I have a lot of people in my network that I need to talk to and learn from and really digest everything that's happened."