One advisor outlines the issues pre-retirees and retirees face, and how financial advisors can step up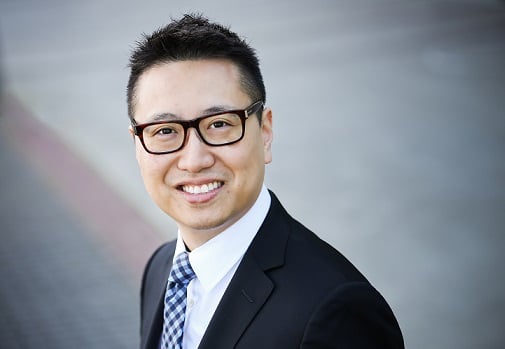 Bobby Ning from Vancouver-based Financial Literacy Counsel speaks with WP about the problems faced by pre-retirees and retirees, and what advisors can do to help Canadians reach a comfortable retirement.
What do you think are the most significant challenges facing pre-retirees or retirees today?
Pre-retirees know that they should save, but the major hurdle is knowing the magic number they should aim for and, consequently, how much they should save per year. Unfortunately, many wait until the milestone ages of 50 or 60 before they realize that the number of years they have left to save for retirement are grinding down. Also, few people are aware that 65 is the new 30 – there are potentially another 30 years of living expenses that people still have to plan for after age 65. Finally, many parents are helping their adult children, but they often aren't clear about how doing so will impact their retirement.
As for retirees, the need to care for themselves is an urgent, ongoing challenge, as well as potential healthcare and long-term care expenses. Even after retirement, some are still taking the role of the "bank of mom and dad," helping the next generation who are struggling with a lack of savings and housing costs, which are higher in some cities than others.
Do you think most advisors have been able to keep pace with their demands and needs? Why?
Most advisors are trying to do their best to keep pace with the demands and needs of their clients. However, advisors are struggling because of the burden of compliance and the ever-changing marketplace of products. There's also been fallout from negative media advertising of advisors and mutual-fund fees, which has contributed to and may continue to add to the regulatory burden. Finally, advisors have to adjust to a new world of investment and planning, especially with fintech companies emerging in the marketplace.
From your standpoint, what else could financial professionals do to help Canadians preparing for retirement?
For one thing, I think a lot of advisors and planners are overburdened: the challenge of creating a solid and holistic plan can be too much for just one professional. In those cases, having assistants or using para-planners from companies like VisionWorks to put together retirement plans for their clients would be a definite advantage.
Continuing education and accreditation are also essential. The rise of low-cost investing options has benefited Canadians, but it's not enough to address the challenges they face leading up to and during retirement. As securities commissions and SROs continue to move the goalposts for advisors in favour of clients' interests, the need for advisors to get ahead of current compliance requirements is becoming clearer.
Finally, I believe obtaining designations through Advocis is essential to provide a collaborative approach to clients' needs before and during retirement.
Related stories: