Major companies bringing staff back but is enforcement the best method?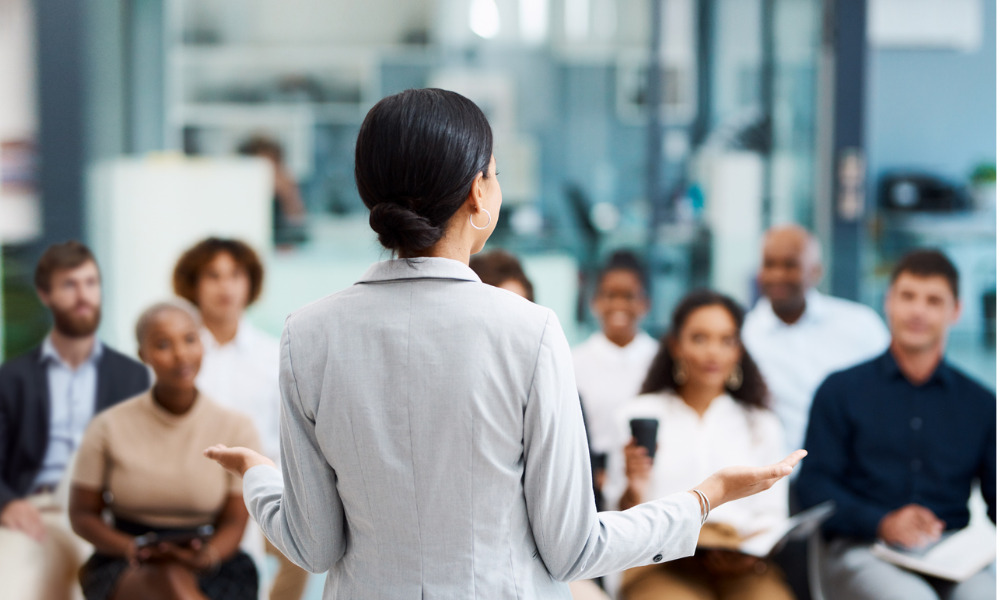 As many employees remain comfortably ensconced working from home, there are a number of big employers pushing back.
RBC is looking to have workers increase the time they spend in the office, asking employees to be there at least three or four times each week.
"Starting May 1, employees in hybrid work arrangements will come together in person for the majority of the time," says the company in an internal email seen by Reuters. "This means you have the option to work remotely for one to two days each week, depending on your team."
An RBC spokesperson confirmed the development to Reuters.
The previous hybrid arrangements at the company involved working in-person two or three days a week for most office jobs, Rafael Ruffolo, RBC spokesperson, said in a previous report.
Senior leaders will finalise plans and provide updates to individual teams, according to the financial institution.
Mandate from above
Meanwhile, Amazon is looking to bring workers back to the office starting May 1, 2023.
By then, workers are expected to be in the office at least three days a week, says Andy Jassy, CEO at Amazon, in a memo to staff.
"It's not simple to bring many thousands of employees back to our offices around the world, so we're going to give the teams that need to do that work some time to develop a plan," he says.
"We know that it won't be perfect at first, but the office experience will steadily improve over the coming months (and years) as our real estate and facilities teams smooth out the wrinkles, and ultimately keep evolving how we want our offices to be set up to capture the new ways we want to work."
Amazon's leadership team will be finalizing the details of the return to the office, says Jassy, who added that bringing workers back to the office will "provide a boost for the thousands of businesses" located around Amazon's urban headquarter locations.
What about downtowns?
If this doesn't happen, one expert predicted a dire future for downtown locations.
"It's going to kill them."
James Bailey, professor and Hochberg fellow of leadership development, George Washington University, is talking about downtown businesses after the pandemic if people continue to work from home.
"Not returning to the office is going to have a profound impact on the quality and the liveliness and the culture of the downtown areas in major metropolitan cities," he says.
Even if 75 per cent of people go back to working the office permanently, the 25-per-cent reduction in foot traffic will be enough to kill businesses and leave people without work, he says.
"Let's think about the clothing shops and the jewelry shops and the bodegas in the corner, those little restaurants. They're going to close. There's going to be boards and gates all over those places.
"Now, all those people that did go downtown are not going to stay downtown to have lunch — they're going to bring their own lunch. They're not going to stay downtown to have a couple of drinks with friends afterwards, because the bars are shut."
More plants
Clearly, there is a disconnect that must be bridged. But there is one way that some organizations might consider: Biophilic design.
Simply dictating that workers need to come back to the office is not the way to go, according to Aki Soundunsaari, co-founder of Naava, provider of biophilic office design.
"Offices and workplaces need to offer something more than the home office does — this is really crucial," he says.
"People need to have a reason to go to the office."
A biophilic office design might help, says Soundunsaari, who is based in Helsinki.
"Biophilic design is an approach to how you can design indoor spaces, or cities and whatnot, in a way that [workers can be] with nature not against it, or in tandem with nature, not against it.
More than nature
Biophilic design is not just about having plants, he says.
"It's natural light, it's pattern of nature, it's wooden tables, it's everything that you can find in nature," says Soundunsaari. "[It's about] the basic necessities of humans as a biological creature."
Being in nature is ingrained in humans, says Soundunsaari. And it was a huge part of our history.
"If you think about human evolution, we've been living in forests and caves and whatnot for the last 300,000 years or 200,000+ years," he says. "If you look at the last 50 years, we are living in these kinds of sealed boxes where we are locking nature out from our buildings, more or less."