A love for teaching, team mentality, and a hatred of complacency have helped him succeed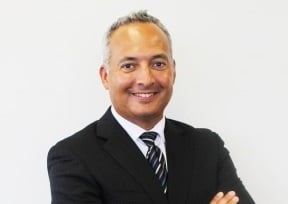 It was sometime in the late '90s, and Robert Luft, 25 years old, was on the prowl for a job.
He had spent several years quenching his thirst for financial knowledge, earning a degree in financial planning from British Columbia Institute of Technology as well as a CFP designation while working. Credentials in hand, he wandered the streets of downtown Vancouver, interviewing at various brokerage firms.
"I ended up starting out with an MFDA firm," says Luft, who is now a portfolio manager at Luft Financial with HollisWealth. "Then I realized very quickly that the business was about marketing." He and 22 other recruits spent their first days in the field making cold calls.
It was a rude awakening. But he soldiered on, eventually becoming the only one from his batch to stay in the industry. The only thing that got him through – and helped him build up his business, he says – is a love for teaching.
"I'd advertise a three- or four-hour seminar, book a hotel, and just teach about all aspects of financial planning," he says. "And I wouldn't do any sales. In the end, I would just tell people 'you can come do a consultation with me.' Back then, I'd send out 10,000 fliers and get 100 people coming in."
It was sink or swim. He didn't tap his soft network of friends and relatives, instead filling his book with the names of strangers. His decision not to push any financial products, which went against the trend for financial planning seminars at the time, was also potentially risky. After several years, he caught a big break when Vancouver put out a request for a proposal to teach retirement courses.
"The city had around 9,000 employees. At the time, they were hiring internal people, plus the pension people, to teach the retirees – people who were within five years of retirement." He won the job by presenting a bold offer: for each seminar, he'd teach a three-hour basic course and follow it up with a full-day advanced course on the city pension plan ... and he wouldn't charge anything.
"It was wildly successful," Luft says. "These people weren't getting the information they wanted from the city, they weren't getting it from their friends, their family … or their advisors, because most of their advisors were sales guys."
Soon, he was teaching the fire department, the police department, various districts in Vancouver, and even other cities in BC. "It got to the point where five or six years later, we were doing 15 or 16 seminars a year."
Even now with his own practice, Luft hasn't gotten out of the habit of consulting for free. He says he does a lot of pro bono meetings for clients' parents or relatives – he calls it "filling his financial karma bank." But even if he didn't earn any karmic credit, he'd probably still enjoy helping others with their financial concerns.
"The most fulfilling aspect of my daily life in this business is solving the jigsaw puzzle that is somebody's finances. It's meeting them for the first time – or subsequently if they're an existing client – listening to all their problems, and then helping them fix those problems with a comprehensive plan."
While he enjoys working with clients one on one, he knows that he can only do so much. Rather than doing everything himself, he thinks of himself as a head coach, with a pool of highly qualified assistant coaches to help him guide his clients.
"We have a very high payroll based on the amount of money that we manage," he says. "And I'm good with people, so that helps the business a ton. Show me a failing advisory practice, and I'll show you a guy who might have been a great advisor, but is a lousy manager."
Luft would also like to serve clients better with technology, especially with more robo-advisors and other fintechs entering the investment space. But according to him, tilted regulation is getting in the way.
"We're not allowed to do half the stuff we should be allowed to do as far as technology's concerned. If I wanted to tweet to my clients, or use online forms, or do podcasts, the regulator would stop me every step of the way," he says. "Somewhere, somehow, somebody's making a policy decision that makes it more difficult to deal with humans, and easier to deal with the technology. I don't know what's driving that, but it should be a fair playing field."
Aside from encroaching fintech firms and regulation, there are plenty of other threats to the traditional financial planning space. For Luft, that means one thing: the playing field is turning into a jungle, and you can only survive by not being complacent.
"People can tell me 'you're doing pretty well; you don't really need to grow,' and I never look at it like that. I look at the next big guy ahead of me. I look at a firm that's running $3 billion, and I'll go do my research and figure out how the heck they can do that. If you're not pushing your business that way, then you should get out of the way and sell your business to somebody else."
Related stories:
Holistic financial planning, the Hegedus way
For Alexandra Horwood, it's all in the family