Asset management firm allows investors to cherry pick projects and build diversified portfolio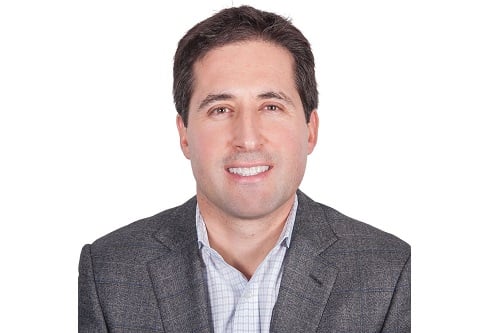 Greybrook Realty Partners is offering advisors and retail investors the chance to build their portfolio – literally from the ground up.
The asset management firm aims to bridge investors with large-scale, sophisticated top-tier real estate developers using a unique structure.
With the quest for investments uncorrelated to increasingly volatile equities, and beleaguered bond markets, poised to become a fundamental part of many portfolios, Greybrook offers opportunities that traditionally have been available only to institutional money.
With more than 60 active projects, and a new one being brought to market on average every month over the past two years, investors can cherry pick which projects fit best, with a minimum investment of just $25,000, enabling the client to build a diversified real estate portfolio. Capital is raised deal by deal and the vast majority are eligible for registered funds.
With many years of experience in the industry, Greybrook's investment portfolio spans North America. In particular, its land development strategy focuses on Southern Ontario and South Florida. These two geographic regions are where the company understands development planning and approval nuances best and feels most confident regarding timelines for developing properties.
Its two investment strategies, land development and value add, offer different routes into real estate, with the former targeting average annualized returns of 20%, while the latter aims for 12-16%. Derrick Abraham, VP, Private Capital Markets, told WP the company isn't trying to hit home runs with its investors' capital but rather attempting to double their money every five years or so with a high priority placed on capital preservation. He said: "Historically, based on our completed projects, I am proud to say the firm has never lost anyone's capital and the returns we have achieved have always met or exceeded the target returns."
Abraham works closely with advisors, family offices, and individuals once the asset management side of the company – with backgrounds in development, architecture, engineering, finance, and urban planning - have assessed potential projects, completed due diligence and got a deal on the table.
With the land development strategy, which starts with buying vacant land already entitled for residential development, projects can last anywhere between three and ten years depending on size and complexity. The "sweet spot" tends to be between four to six years, with return on investment provided, in most cases, upon either a completion of the project or a sale of the property.
Abraham explained: "We, along with our development partners, are taking each piece of acquired land through the planning and approval stage. Once it's approved, we then oversee a sales and marketing programme followed by construction until units are completed and ready to be turned over to the ultimate buyers.
"As an investor, you are getting an opportunity to invest alongside many of the largest and best real estate developers at relatively small minimums. Investing alongside developers is not new – large institutions have been doing it for a long time – but a key aspect of this is making it accessible to the retail investor, the individual advisor and allowing them to add layers of diversification and enhanced risk adjusted returns into their own portfolio.
"This is what we believe is the unique value proposition we bring to the table. In addition, as an active asset manager, we stay involved in all key decisions affecting each development on behalf of our investors."
He added: "We're raising capital deal by deal as opposed to perhaps a more traditional private equity model, which is a blind pool. Investors have the opportunity to put their hand up and say 'I want in on that one' or maybe they'll say, 'I don't have liquidity right now' or 'I'm overweight in Toronto and will wait for a Houston deal'. They can cherry pick."
Generally, the investments Greybrook is involved with provide no liquidity or redemption features. Therefore, suitability and concentration limits for eligible investors are important qualification considerations. Abraham said the firm doesn't want someone putting all their eggs in one basket and emphasizes the need for a diversified portfolio within the asset class.
The firm's other investment strategy, being value add, takes the planning and approval stage out of the equation. Greybrook buys existing structures, townhouse complexes or multi-family apartment buildings, below their respective replacement cost. Then, over a five-year period for example, in line with the natural turnover rates of the occupants, it repairs and renovates the units before re-leasing it at current market rental rates.
Abraham said: "The net operating income of the building can increase significantly in these opportunities. In some cases, we may have the option to sell those buildings to long-term owners, typically a pension plan or institution that wants to own an income-yielding property for years to come."
As the project has been de-risked to some degree, the return expectations are lower than the land development strategy. In certain instances, these projects provide a cash yield to clients who are paid quarterly and then get a substantial distribution upon a sale of the building.
Abraham said advisors benefit from being able to introduce an institutional quality private equity real estate investment to a client's portfolio that might otherwise be comprised of only traditional public equities and fixed income securities.
He said: "I have found in almost every instance, once an advisor has taken the time to understand Greybrook's investment platform and track record, they have come away both impressed and eager to share this type of product or find ways to inject it into their clients' portfolio to add value to their own service offering to clients.
"It truly is in many ways a unique product. If we are thinking of the plain vanilla 60-40 stocks and bonds, this is a great way for an advisor to add some value in an intelligent way. Don't be shy to reach out and spend a bit of time getting to know us. You'll find it's a great product and very accessible for their clients."
Follow WP on Facebook, LinkedIn and Twitter