Industry veteran explains how advisors can add value to those dealing with children and ageing parents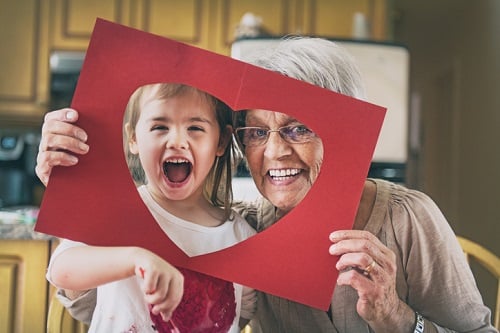 Advisors have to be "all in" when it comes to helping clients deal with the Generation-X sandwich.
With people living longer and having children later in life, many clients are now caught in the middle, supporting children of around university age as well as ageing parents who require care management.
Financially, this generation – and also the Baby Boomers – are having to support the young and the old when issues arise, often at the same time.
Michael Dorfman, managing director, BMO Nesbitt Burns, agrees that this gets to the heart of what it means to be a financial advisor in 2019.
He said: "You are a part of their lives because, for better or worse, money is a very integral part of people's life. We live in a capital society and money is how things get done and goals are set and accomplished.
"This has to be a niche – this is what is important to people. They trust you with their money, their family and the financial wellbeing of their family. You have to be all in, you can't just be there to buy stocks and sell stocks and then go home at the end of the day. It doesn't work that way."
As well as the obvious cost burden placed on those in the middle of the 'sandwich', like care or residential home fees and their children's education, many young adults in their early 20s are struggling to support themselves because of the prohibitive cost of rent and real estate in places like Toronto and Vancouver.
Dorfman said children are staying at home longer to save for property or because they have jobs that don't pay enough to cover expenses.
He said: "That's very new and something that is the current state of affairs with real estate costs. Kids in general are taking longer to launch. Parents are more financially engaged with their children to an older age than used to be the case."
So how can an advisor excel in the situation? Dorfman said that a lot of the time it's about helping a client work through the tasks at hand, making sure they realise they are not in this predicament alone. The planning aspect is key – and conveying this allays the stress.
Howevber, this sense of panic is exacerbated in many instances if the children and, more importantly, the parents are not in the same city or geographic location.
He said: "Part of the stress is just not knowing what to do or feeling that everything is falling on you and feeling overwhelmed. There's a lot of things we can do. We are very involved with the children [of the Generation X] in terms of funding their expenses through things like registered education savings plan. We can help them with using those assets to defray at least the kids' university cost."
The older generation – people in their 80s and 90s - will often use their children to manage their money. So, an advisor dealing with a middle-aged client will often then help plan their mom and dad's savings too.
Dorfman said: "They ask how can we make this money last as long as possible? How do we use it to defray ongoing healthcare or residential costs? When is a good time to sell the house they are in and help them move to a care facility? We are involved in helping relieve the stress out of the financial management of the parents' assets."
The situation is prevalent in Dorfman's own practice, which typically deals with high-net-worth clients in their 50s or 60s. Of course, knowing the right stock or mutual fund or understanding interest rate policy is fundamental but managing emotions is what can affect the clients on a personal level.
He said: "The planning side of your work is paramount to helping the clients in terms of their stress and understanding what needs to be done. That's really where the value happens, certainly at the front of the curtain. The back of the curtain stuff is understanding what you need to do to make it happen."