BMO wealth-planning expert weighs in on factors that inhibit conversations and tools that can foster a sense of values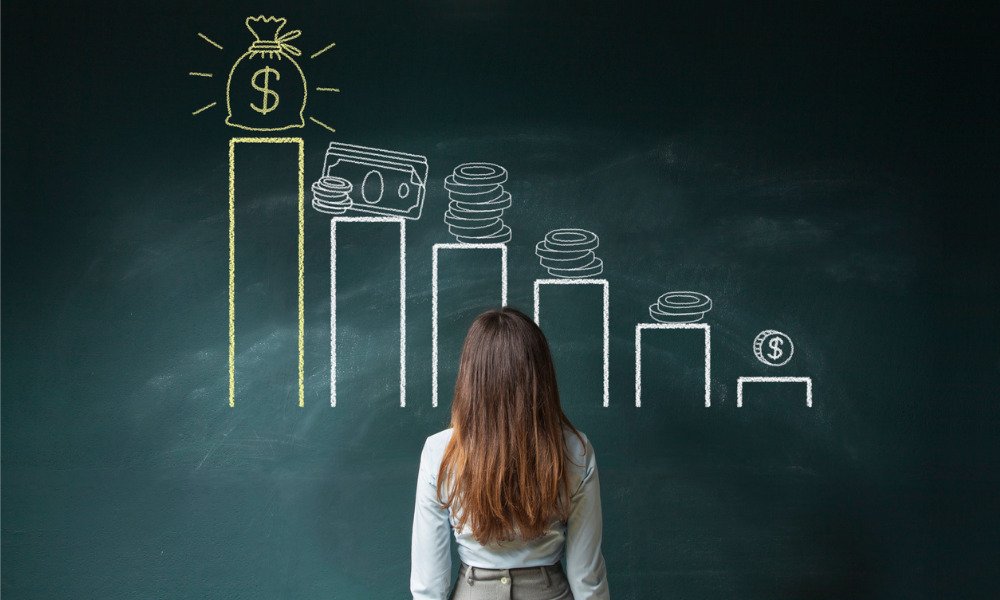 To those who first hear it, the proverb "rags to rags in three generations" might not make much sense. But to anyone who struggles with the challenge of intergenerational wealth planning, the saying represents a universal truth.
"They always say that 90% of the time, affluent families lose their wealth by the third generation," said Sandra Henderson, regional president, Greater Toronto at BMO Private Wealth. "Regardless of where you are in the globe, it actually goes from culture to culture. There's a lot of science behind it."
A major cause of that, Henderson explained, comes from the natural hesitation many wealthy families have when it comes to talking about money. That may come from feeling it should be kept confidential, or a sense that bringing it up in everyday conversation is rude. Whatever the reason, the silence surrounding money creates a situation where children are left to make assumptions about money and wealth.
"What ends up happening is kids ask for something, and they receive it," she said. "They develop without a sense of value of what things cost. I want that and it arrives … they're so divorced from the idea of having goals and working toward them."
To avoid this, parents should ideally find time to sit their children down and have a serious talk about money and what it truly means. But those conversations can be difficult to initiate. In parents' minds, questions like "how do you start that talk?" and "what age do you start?" can swirl and be left unanswered. That spells the eventual end of far too many wealthy families' legacies.
"Many clients start to ask those questions when they start to see themselves as somewhat wealthy in their own minds," Henderson said. "They can ask what's the right amount of time to wait, when's the right age, or when's the right phase for them to say that their child is of age?"
And while people might focus on money when they talk about passing down wealth, she said discussions should go beyond that. In particular, she emphasized the importance of instilling children with values and skills to prepare them for life.
"How do they really understand who it is that they want to be? How can they get through life without knowing how to save for things, or having the sense of pride that comes with achieving a goal?" Henderson said. "It's just so important."
To properly equip the next generation, she suggested that clients first and foremost hold family meetings to talk about wealth. Regularly having an open and transparent conversation, she stressed, would go a long way toward eliminating the sense of awkwardness family members might feel around money. At the same time, having those discussions could help to cultivate and reinforce a much-needed sense of financial responsibility.
"We also encourage engaging children in discussions of charitable giving or philanthropy," Henderson said. "They actually can even help participate in looking for charities that perhaps they don't know anything about. Ask them to do a little bit of research, bring your kids to some of these charities, and let them actually physically see the work that's being done. It gives them a more personal connection to the act of giving, as well as the purpose of the work."
Charitable giving has taken on particular importance this year as issues like hunger, poverty, and sickness become substantially more prevalent amid the pandemic. For wealthy families who want to inspire values in their children, having them actively volunteer in packing donations for food drives instead of just making a financial contribution can be a good strategy.
The third piece, Henderson said, is the simple but effective idea of budgeting and allowances. Rather than giving children money every time they ask, she suggested that providing a limited sum of money for them to work with will give them an early sense of what money is truly worth. Another possible approach would be to have the children think of something they'd really like to have, then build a continuous plan to work toward it through savings or investment.
"Aside from building passion and strong character, I think it provides children with that sense of trusting in themselves," Henderson said. "When they're old enough to have their own investment account, they can also develop financial literacy and knowledge about the markets. That's the kind of ongoing education that's vital for children to have as they make their own way through life."