Gerald Goertsen tells WP the secrets to his success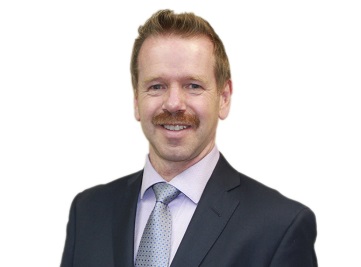 When someone asked comedian Steve Martin for professional advice, he said this: "Be so good they can't ignore you." Gerald Goertsen probably didn't know about that, but he always strove to exceed expectations. Even in his early career as a Red Seal journeyman carpenter, he constantly aimed to do the best job possible.
But while he was exceptional as a carpenter, his heart lay elsewhere. "The financial world was my passion and people started to realize that," said Goertsen, CFP (certified financial planner) at De Thomas Wealth Management. "Friends and relatives kept saying that the information I was providing them with was excellent, and I should look at getting into the industry."
With that encouragement, he successfully wrote his investment license in 1996. However, he had three young children, and discovered people weren't allowed to practice part-time. Not wanting to leave his family vulnerable as he switched careers, he waited five years before re-writing the exams and started on his new path. "I felt that it was where I was supposed to be, and I trusted God to provide clients. I was able to use my skills and abilities to add value to their financial situations."
And it has worked very well – he now manages over 160 million dollars in assets.
Aside from God, Goertsen attributes much of his success to hard work, consistently putting in 60+ hours a week. But even before entering the field, he was already sowing the seeds for his practice. "I gained a couple of clients from my building career," he said. "They saw I had tremendous work ethic when I was building houses, and they said, 'If you carry that into the financial services industry, we want you managing our money.'"
To build a solid business, it is important to have a strong support team. He credits his wife, Janine who has supported him from the beginning, as well as his assistant, Jolene Harwood, who joined him in 2008. In the beginning, Janine went back to work as a full-time teacher, to take the financial pressure off. In 2005, she became an integral part of her husband's business, becoming the office manager. Meanwhile Jolene, having joined Goertsen relatively early in his business, has come to know clients' preferences and put processes in place as his business blossomed, helping provide the level of service that Goertsen expects for everyone he serves.
With his wife and executive assistant handling matters behind the scenes, Goertsen focuses on helping his clients achieve their financial goals. "First-time clients often say they don't really have anything to invest," he said. "Then after I show them where they've been spending their money, and how they could spend the same amount but pay more toward their financial goals, they get quite excited. I share things that are going to save them money in taxes, and show them how to build a better financial situation for themselves and their family."
For clients buying their first home, Goertsen recommends making the most of the First Homebuyers' Plan in BC. He tells clients how they could bypass the CMHC, which allows them more options for mortgage rates, terms and amortization periods. He also teaches BC clients to defer their property taxes after age 55 so the freed-up money could be used in other ways.
He also warns people not to throw money at so-called "wealth transfer agencies" – businesses that siphon money from people's bank accounts to their shareholders' without giving the customers much value. Together, Goertsen and his clients re-evaluate their spending habits to ensure they are creating their wealth instead of someone else's.
Word of mouth is the best form of advertising, and no one knows that better than Goertsen. Thanks to constant client referrals, he has established a client base covering Western Canada and Ontario. He works tirelessly to know his clients and has earned their trust by making sure their best interests are protected, which he recommends that other advisors do as well.
"With clients, I like to use investments that are fully liquid, so they can get their money back at any time," he said. "I don't charge fees: no back-end, no front-end, no commissions, no switch fees, and no account fees. The only pay I receive is a small piece of the MER, which I think should be standard across the industry. As their account grows, I lower that fee to the point where I can stay in business but make sure my clients are as profitable as they can be in the situation."
He encourages financial professionals to get their designation as certified financial planners. "In the months ahead, I believe we're going to see legislation passed that if you don't have your designation, you will be called a salesperson, not a financial planner. I think that's going to be a huge transition in the industry as everyone is required to become a fiduciary."
Goertsen loves what he does and receives great satisfaction from helping families; he has surrounded himself with strong staff, kept abreast of the financial world, and constantly adapted to the ever-changing industry. Driving all that hard work is the knowledge that he is accountable to all his clients, who are the backbone of his business. With his effort and dedication, he has gained loyal clients, who in turn give him a sense of purpose and overall appreciation for what his life has become.
Related stories:
The importance of investing with military precision
CFPs agree that qualification counts for credibility