Business succession and wealth transfer are important, but families may be neglecting an important concept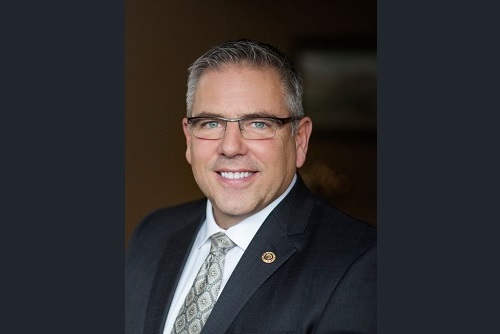 Like many advisors catering to wealthy clients, Mark Bertoli likes to take the long view. Whether he's helping business owners prepare to sell their businesses or to pass it on to the next generation, he knows that a smooth landing typically requires a careful approach, and that typically means working with as long of a time frame as possible.
"Most often, we're involved with clients for decades, covering four generations of the same family in some instances," said Bertoli, who holds the CPCA. "Many of these families are in complex situations and don't really understand all the dynamics they need to deal with. It takes time to sort through everything you need to."
This view is informed not just by his title and continuing education, but also by personal experience. Long before his current role as partner at Kamloops-based Abbott Wealth Management Inc., Bertoli was a business owner himself, running multiple ventures alongside a portfolio of real estate developments. In the process of selling one of his businesses, he worked with an advisor who said his entrepreneurial experience, as well as his tax and accounting background, made him a "natural fit" if he ever decided to join the industry.
"He invited me in, I did some due diligence, and I bought half of the company before even starting in the business," Bertoli said.
Today, he is a part of a 12-person team that works with an experienced portfolio of professionals including tax accountants, estate lawyers, and other specialists, vetted specifically for their ability to understand and anticipate wealthy clients' planning needs. In addition, a relationship with IPC Private Wealth allows the team to tap the capabilities of the network's wealth counsellors and portfolio professionals to examine every aspect of a family's situation.
"Investments are a part of it. When you take a blended family and mix in a complex business situation, it just adds to all the considerations you have to weigh," Bertoli explained. "In these atypical wealth-management situations, specialists who know how to ask the hard questions are vital."
At Abbott Wealth Management Inc., those hard questions touch on an aspect rarely considered in the advisory business. Many of their clients are baby boomers and are starting to better acknowledge their mortality, leading them to focus on issues like retirement planning, long-term care, succession, and estate planning. But Bertoli highlights that the transfer of family values is just as important.
"I remember having a meeting in the Okanagan with a gentleman who's been a client for decades," he said. "He wanted to share with me the values that he wanted to pass on to his grandchildren. When you have those kinds of conversations, you know you've gone beyond having a business relationship to having a trusted friendship."
Working closely with clients requires a good fit, particularly from a values standpoint, which Bertoli and his team ensure by interviewing potential new clients before taking them on. When the relationship is sufficiently mature, the firm's private client group can have candid, deep-dive meetings with clients and their families about the things they hold dear. That lets them create wealth and succession plans that focus not just on fulfilling certain objectives and desires, but on a larger purpose.
"What we find is that the people with the legacy have a vision, but it's never been shared with the next generation," Bertoli said. "The children may look at the upcoming transfer of wealth as consumable, or as a windfall. With education and conversation, the next generation could look at the inheritance as a transfer of future security. They will become the custodians of the family asset.
"In the case of businesses being passed on to the adult children, some siblings may want to carry the torch, while others might not want anything to do with it," Bertoli said. "When that dynamic develops, we have to step back, bring in the parents, and figure out how to make this fair for everybody. When it turns out none of them want the business, creating a liquidity event is usually the best course of action."
Establishing a framework of values early on is important, especially in cases where a parent faces a sudden health issue. Particularly in multigenerational households, a spouse or one of the children may approach the firm when they notice memory lapses or other signs of cognitive decline. "With the close relationships that we cultivate, being alerted to and addressing those issues in a timely fashion becomes easier," he said.
From Bertoli's perspective, advisors need to dig deep into planning with the families they serve. With the challenges facing the industry, particularly from a regulatory standpoint, firms need to go beyond investing people's money. They have to go back to the basics by focusing on stability and sustainability of wealth — and take that further by looking across generations.