High yield chief at investment giant explains philosophy behind Evolve's new global ETF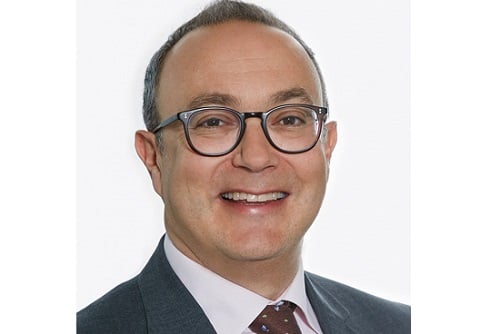 Understanding the building blocks of fixed income and backing fundamentally improving countries or companies is critical.
That's the view of David Newman, head of global high yield at Allianz Global Investors, the $612 billion investment giant that has joined forces with Canada's Evolve ETFs to sub-advise the Evolve Active Global Fixed Income ETF (EARN).
Allianz GI is a subsidiary of Allianz SE, a Munich-based issuer that manages about US$2.2 trillion in assets and is the parent firm of Pimco.
Newman outlined his philosophy for the Evolve ETF during a visit to Toronto, where he emphasized the active strategy and benefits of multi-asset credit, and the importance of a global reach.
He said: "I think we are later in an economic cycle so a relatively defensive product make sense as a core part of your allocation."
The current yield is 3.86% and its average rating is triple B+, with Newman describing it as a high-quality investment grade proxy. Available on the TSX, it offers monthly distributions and has a management fee of 0.65%.
London, UK-based Newman said the portfolio follows a lot of well-trusted philosophies and focuses on four main building blocks: investment grade ("to win by not losing"); emerging markets; high yield; and securitized.
With regards to EM, he said the idea is to have specialist within credit – if the sovereign does well the economy does well - while with regards to the high yield element, he believes "good things happening to good companies", a higher risk bet but a solid income producer for this type of ETF.
Newman admitted securitized is a bête noir area that may turn some people off but insisted that triple AA tranches have got a lot better since the 2008-09 crash.
He said: "The firm really believes that fundamentally improving entities, whether it be countries or companies, in the end will outperform those that just have a high yield. Yield, especially in fixed income, does not necessarily equal return – it's very important to think about that.
"The global opportunities set is key and having analysts around the world to meet the management teams and understand the different cultures is very, very important. Active management is key in there. Although we are talking about an ETF product, it's an active ETF and that is important."
Globally he said the world is doing things at different times within the bond world so it's important to nimbly move between these to capitalize on good conditions and avoid the bad. The active element, of course, is able to come to the fore with a multi-asset class and Newman said this addresses the misconception among some that fixed income is just one thing. In fact, it's lots of bits of credit and the dispersion between the returns in the credit universe is wider than it's often given credit for.
He said: "Nothing is ever the best-performing asset class for more than three years so it's important to be allocated between them."
He added: "Fixed income is supposed to be boring but it's not. There is massive diversification of returns in fixed income. So, what we are trying to do with a multi-asset credit portfolio is find the ones that are going to be good next year and get out of the ones we think are going to be bad."
Follow WP on Facebook, LinkedIn and Twitter