Whether he's taking care of clients or new advisors, one veteran advisor finds fulfilment in working with others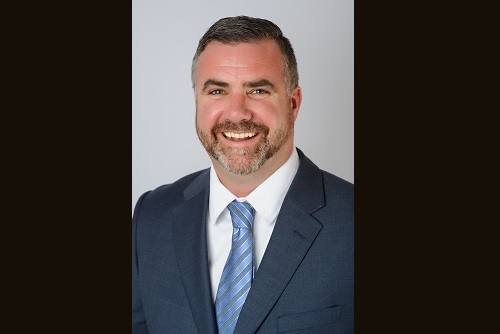 When asked to identify his biggest successes, industry veteran Patrick Fitzgerald emphatically named his wife of 10 years, Amy, along with their three beautiful children. After that, he talked about the clients whose confidence and trust he's earned, and how he's been able to hike up mountains and raise money for charity.
"I actually just came back from Everest base camp with 20 other individuals," said Fitzgerald, a Sun Life Financial advisor at Lifelong Financial Solutions. "We raised $145,000 for seven charities."
Look at these different answers, and you'll eventually get a sense of what his guiding philosophy is. It's not enough to measure achievement in terms of personal success; you also have to look at who you've helped along the way.
For Fitzgerald, the way has been an 18-year career as a financial advisor. Following his father's personal interest in investment planning, he decided to meet with several companies coming out of university; impressed with the platform at Clarica, he joined the firm which has now become a part of Sun Life.
"For most young professionals, one of the key obstacles would be simply ensuring you have enough of a volume of clients," he said, looking back at his first years. "Part of it is trust, which is a big thing in any business. For new advisors — or for that matter, someone who's been in the business for 15 years or more — trust is built from day one, but it's something that's built over time."
In his case, having multiple designations at an early stage was a key element to building trustworthiness. Beyond that, he embraced that continuous commitment as an important part of establishing his business; rather than absorbing just enough information to get one designation, an advisor must pursue a lifelong learning process.
"Challenges for clients keep changing, as well as the role of the advisor in terms of what's happening in the industry or the different products and solutions available," said Fitzgerald, who holds the CFP and RHU designations. "It's important to keep abreast of all of that, going beyond formal designations, and making sure that information comes back to what we do: matching client needs and goals with tailored financial plans."
Fitzgerald doesn't just guide clients; he also draws on his experience to mentor young advisors. "I can't pinpoint one specific thing that motivated me to do it," he said. "Whether it's in volunteering for charitable organizations, engaging in sports, or building my business, I've always been involved in teams. It just seems natural to me, and I've benefited from a lot of people's mentorship; hopefully I'm able to pass some of that information along and help someone else out with respect to their own learning curves."
By working with new advisors, he has gained valuable insight into how the accelerating trends in information, technology, and product availability has impacted young advisors. But most significantly, he sees barriers rising for those who want to enter the industry, especially with regards to regulatory and educational requirements.
"There is more pressure for education and designations at the early part of advisors' careers," he said. "But candidly, I also see an advantage to that. It establishes a world where consumers will value and need advice more than ever. With the barriers set up, those that are willing and able to hone their skills will have the most opportunity, which will be good for the industry's credibility in the long term."
Speaking from his experience with Sun Life, Fitzgerald said new advisors could definitely benefit from an organization that invests in a solid platform, as well as training and other aspects to help new advisors succeed. "That's compared to setting up one's own shop, but without maybe the systemized practices, procedures, protocols, and other aspects that are increasingly becoming table stakes in the business," he said. "It also benefits clients, as they will be more secure working with an advisor with a viable future in the business."
He acknowledges that some advisors may be better off setting up their own shop; it all depends on where they want to take their business. But whatever route a newcomer prefers to take, Fitzgerald has one piece of advice to share.
"I go back to a phrase that I became familiar with when I was first starting in the business: 'You're in business for yourself, but not by yourself,'" he said. "I think that speaks volumes about the importance of aligning with a good partner to conduct your business."