As head of Women in Capital Markets, Camilla Sutton plays a leading role in pushing for greater equality in the financial industry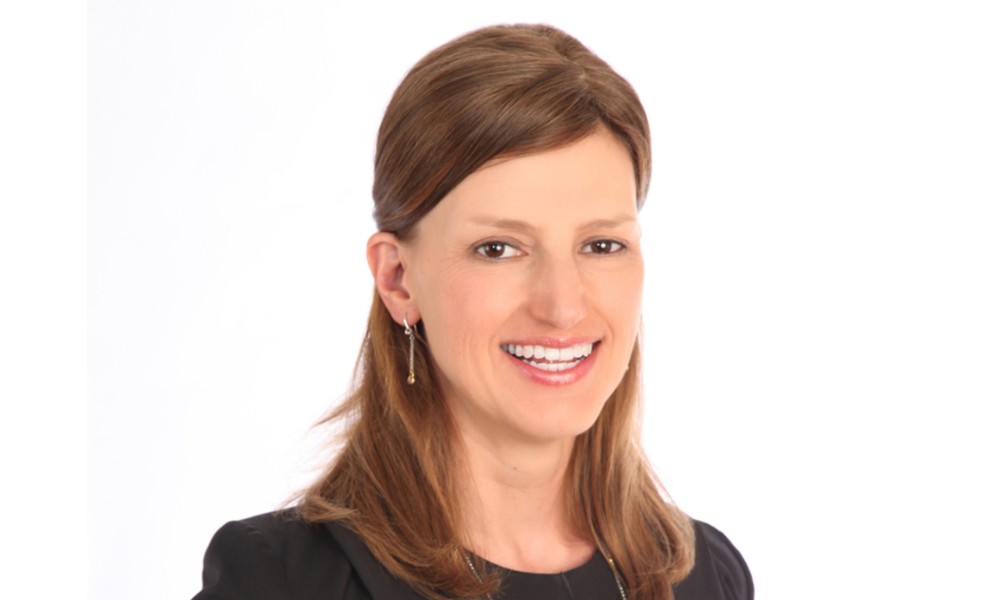 Over the last 23 years, Camilla Sutton has worked in many facets of the financial industry and has held senior positions at some of Canada's largest institutions. Yet when the opportunity arose to take on the role of president and CEO of Women in Capital Markets (WCM), she couldn't pass it up. Since she took the helm of WCM in 2018, Sutton has been a leading voice for diversity in the financial industry – something many professionals are now realizing is crucial.
Sutton was always interested in finance, specifically in equities. "I thought it was an industry that had a lot of potential to make an impact," she says. "I always liked the dynamic nature of markets – you never know what to expect, and every day is very different. No matter what markets are going through, there are opportunities to learn."
Her own start on the equities side came in a research role with BMO. "It was a great role because I learned the analytical and fundamental side of finance," Sutton says. "I had already graduated with an MBA from the University of Western Ontario's Richard Ivey School of Business, and the role cemented the learnings from MBA school."
Sutton went on to manage a global equities portfolio and global foreign exchange hedge program at OMERS before moving to Scotiabank, where she held numerous roles, including managing director and global head of foreign exchange.
"It was an interesting job because the industry was changing so quickly and so much," she says. "The electronification of the industry is so important, so the timing was incredible because the role focused on how to electronify a business efficiently while still providing value to clients."
The role was beneficial for Sutton on a personal level as well, as she was able to meet a lot of corporate Canada, see interesting businesses models and advise on many pieces of finance. "It was always a pleasure to connect with those organizations and deliver on advisory work of how to mitigate their risk," she says.
While Sutton relished her role with Scotiabank, when the opportunity to steer her career in a different direction came up, she didn't hesitate. "Being global head of foreign exchange was something I am very proud of, but I felt the same way when I joined WCM," she says. "It was a different career path than I had been on, but I felt privileged to take part in the conversation."
Accelerating a movement
Since she made the move to WCM in 2018, Sutton has been a key voice in that conversation about diversity in the industry.
"Driving the dialogue is really important," she says. "It's something I have always been passionate been about. I have worked on it on the side of my desk, but this was an opportunity to work on driving diversity in finance on a full-time basis. It has been a privilege and pleasure to work with the industry.
"I think what is important is all our sponsors have their own diversity and inclusion strategies they are executing internally; what WCM does is bring it to an industry level. Now I see it every day – there is a huge commitment from the executive level from our sponsors who want to do more, see change and accelerate the change."
Her timing in taking on the role couldn't have been better; Sutton says the industry now realizes that more needs to be done and has responded accordingly.
"To have an industry competing for business during the day but realize diversity is important and work collaboratively to drive that diversity is great to see," she says.
Now that support seems to be rallying behind WCM's initiatives, Sutton says her goal is to help accelerate the pace of change in the industry and boost the current statistics.
"I think everyone in the industry is frustrated by where we sit," she says. "I think there are a lot of organizations that feel they have made a commitment to diversity and inclusion, yet the work isn't playing out in the numbers. Women still only account for 4% of Canadian CEOs."
To change that, WCM has numerous initiatives on the go. Its high school program gives female students a basic intro to finance and details some of the career opportunities available if they stay with math and science through Grade 12. WCM's university program shifts to focus on the impact a career in finance can have, while its professional program centres around empowering women with tools to remain in the industry. In addition, the organization releases annual research on diversity, along with action plans to address the findings.
Bringing men into the conversation
Although its programs are geared towards women, it's the organization's impact on men that Sutton finds most rewarding.
"It's very satisfying when we see male engagement at events," she says. "It's very powerful when you see an entire finance community come out for our annual gala. You see the senior executives taking time to commit and be connected to our organization. That makes me very proud of our industry each year.
"Earlier this year, we ran an 'Engaging Men' program," she adds. "We had 100 men in the room for a discussion around diversity and inclusion. We targeted the most senior men, and they all wanted to come. That is hopeful for the future because there is this engagement and interest in pursuing diversity hand-in-hand. That gives you a good idea that we are going to see change."
Looking to the future, Sutton says her goal is to continue to grow Women in Capital Markets, which currently has more than 2,000 professional members, including more than 200 male members, as well as 1,000- plus university and student members. Adding to those numbers, while also continuing to provide best-in-class research on diversity in Canada's financial sector, is what Sutton feels will help drive the kind of change the industry needs.
"We have to do better at diversity and inclusion, and we don't have a 10- or 20-year timeline to achieve it," she says. "What's really rewarding is when you see the engagement from senior leaders who are taking part in the dialogue."