President of InvestorLine tells WP that 2018 represented an inflection point in the robo-advisor growth curve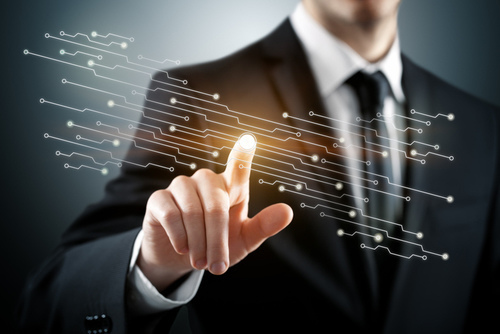 Half of Canadians are "somewhat familiar" with digital wealth advisors, according to a BMO Online Investing Study – a number that has doubled since the fall of 2018.
BMO InvestorLine today released the results of a survey conducted by Parameter Insights and found that 51% of those polled had some knowledge of a robo-advisor service, a trend reflected in higher adoption rates among BMO's suite of online products.
The survey also discovered that millennials led the way in terms of using technology to help manage their savings and investments (86%), with Generation X close behind (78%). Boomers were split, with 50% preferring to use technology to keep track of their investments.
Other highlights included 59% of millennials want to "automate more aspects" of their financial life, 81% of Gen Xers were comfortable making financial transactions online and 41% of the Greatest Generation - those aged 71 years and older - used technology to manage their money.
Silvio Stroescu, president of BMO InvestorLine, told WP that 2018 was an inflexion point for the industry and that the adoption curve picked up significantly. This was reflected most in BMO's adviceDirect service, which saw growth and assets quadruple as existing clients invested more and net new clients came on board.
He believes this is down to the company addressing two concerns that investors had over investing through a robo: that they didn't have enough money and that they wanted to talk to a human as part of the process.
Stroescu said that feedback from clients and surveys was central in the decision to lower the entry amount to $1,000 through the BMO SmartFolio service, which helped to address the first point. The second aspect involved raising awareness among the public that there are people available to help with your investment decisions.
He said: "There are humans involved in the support mechanisms and we have advisors who are not robots – they are real human beings that are managing your portfolios. And then you also have advisors – also humans - you can speak to directly about your portfolio."
With adviceDirect, its tools track your portfolio in terms of alignment with your goals, risk tolerance, diversification from a geography perspective and asset allocation. "If any of these are offside," Stroescu said, "you get a notification, so it gives people more confidence because they get a heads-up when they need to act."
The millennial demographic is much sought-after, especially in terms of potential wealth transfer, and Stroescu believes BMO's digital platforms are getting more than their share, although he pointed out that the median age of its SmartFolio client is 45.
Nevertheless, its policy towards attracting millennials has been a deliberate three-pronged approach, which involved connecting online through things like Twitter chats, inspiring them with stories from those who have started their digital investment journey and empowering young people by showing them how they could get started by using SmartFolio, adviceDirect or by going totally self-directed via InvestorLine.
Stroescu said: "There are more millennials coming to us than there were two years ago and the main driver to that is we have been quite deliberate in engaging millennials in conversations about investing."
He added: "Relative to what's happening in the industry, I wouldn't say they are just coming to us; we are just getting more of our share."
The service he believes has the most growth potential is the hybrid adviceDirect solution, which benefits from investors who initially went self-directed to save on fees realising that, ultimately, the time it takes to research decisions and the emotional fortitude required to manage a portfolio needs back-up help via notifications and recommendations.
He added: "The other side is folks who are investing with a traditional advisor are finding the benefit and value proposition of the digital tools provided by adviceDirect, and the support from the advisor on the phone, is actually strong enough for them to transition from a traditional advisor relationship to digital advice."