FinTech firm has acquired a company, offering a new platform to manage the complexities of rebalancing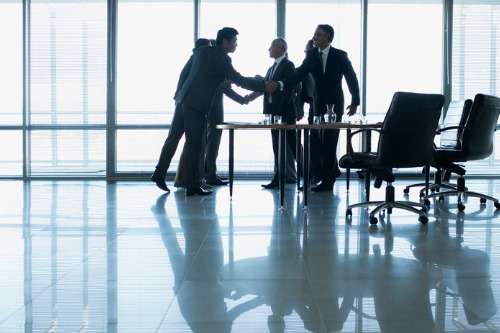 Croesus spends their time managing complexity.
The Montreal-based FinTech firm has built a wickedly popular platform for advisors. It allows advisors to view a client's holdings, place orders, create models or launch a full rebalancing. Croesus' algorithm can suggest a list of transactions to meet a client's goals, set them up for tax optimization, and make sure an advisor meets compliance requirements. They bundle up all the myriad complexities of an advisory practice and simplify it on a single platform. With all this behind them, Croesus decided to expand in 2019. They did it by buying another company.
What they bought was softTarget, another Montreal-based fintech firm. softTarget had one main product in their roster, but it was enough for Croesus to want to make the purchase. That product was called iBalance, and it aims at another market segment Croesus wants to focus on: centralized portfolio managers.
"There's more complex features," explained Anne Tardif, Croesus' business product manager. "For example, if you want to replicate an index, or realign a portfolio and minimize the number of transactions, or meet a portfolio's compliance requirements, all while adding a ladder for fixed income segments of the portfolio. iBalance will be able to manage all this complexity in rebalancing."
Using a different algorithm from Croesus, iBalance can launch full rebalances, a short-term portfolio realignment, or a rebalance to cover short cash. The system can be configured by a PM so that when they get into the office first thing in the morning, they'll see whether a portfolio is out of alignment with their model. The algorithm will flag the offending portfolio or positions and propose the transaction to keep it in line. It's a huge simplifier, and one that Tardif thinks will help PMs, especially those who function as advisors and need to spend more time facing their clients.
Those PMs, she explained, will have more time to focus on developing relationships with their clients, building trust and financial plans. The iBalance platform can do the daily realignments while the PM serves as a human go-to, a resource person. The Luke Skywalker to iBalance's R2D2.
Currently iBalance is operating on its own platform, outside of Croesus. Tardif says their team is working on an integration, though, that will wed iBalance to its new parent company. It'll get put through their UX process, too. A team of ergonomic professionals will study how clients are using the platforms, and what they can do to improve the flow. That could be as simple as minimizing the number of times a client needs to click to complete a task.
Tardif thinks that iBalance will bring a new raft of clients into Croesus, but she knows it won't be the solution for everyone.
"Some advisors are really top down," she explained. "They'll be looking at each security and they want to buy it at specific targets…Other advisors who have maybe more assets under management and more complex models will use a bottom up approach and those types of Portfolio Managers might be interested in iBalance."