Cash flow planning, wills, and insurance are just some treatments advisors have to consider prescribing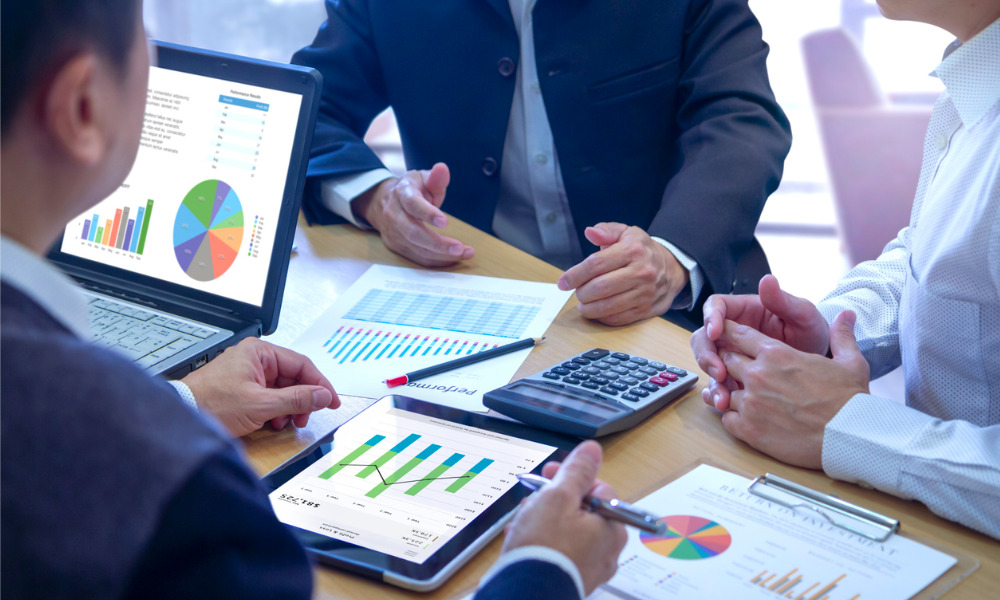 Since it first hit Canada in February, the COVID-19 pandemic has taken an untold toll on the country. Even now, case tallies continue to rise; by official counts, there have been more than 100,000 infections and over 8,000 deaths.
As grim as those figures are, they likely understate the true cost of the novel coronavirus, particularly given the economic damage resulting from measures imposed to contain its spread. And just as medical professionals are working overtime to safeguard Canadians' health, advisors are protecting their clients by conducting much-needed emergency wealth check-ups.
Addressing the urgent and the important
"In the short term, cash flow is king," said Sam Febbraro, executive vice president at Investment Planning Counsel.
"We've got to ask what, if any, impact COVID-19 has had. Has the household experienced a job loss or layoff? In the case of family businesses, have they experienced a slowdown in sales or ability to generate cash flow? Even more unfortunate, have any family members become sick or died from the virus?"
The other side of short-term planning, Febbraro said, deals with triaging expenses. In the face of reduced current income, households will have to review their monthly budgets and separate essential expenses from ones that can be deferred or put aside.
"In many other cases, we find household finances may not be affected," Febbraro said. "Some people are able to continue working from home, and they may have been able to save money as they cut down on gas consumption, meals at restaurants, and travel."
After the urgent business of short-term planning, conversations must turn to important long-term plans. Emergency funds are one important area to cover, as families without a rainy-day fund must now seriously consider creating one for when – not if – another unexpected crisis hits. Insurance is also getting some much-deserved attention as Canadians wake up to the risks arising from disability, illness, or death.
"Given the hit most portfolios have taken, clients may also have to increase their regular savings or investment plans in order to get their retirement plans back on track," Febbraro said. "At the same time, we've got to ask whether this is a good time to top up and increase their investment holdings."
A growing focus on protection
For many advised investors who already have an appropriate investment plan in place, the portfolio discussion might not have to go beyond decisions to maintain their current asset allocation through prudent rebalancing. But for others, this may be a good time to re-evaluate their investment objectives, time horizons, and risk tolerances.
"Do you need a more conservative asset allocation with an appropriate balance between fixed income and equities?" Febbraro said. "Or do you require greater downside risk mitigation against the depth, frequency, or duration of market volatility?"
The safety-minded investor, he said, may find comfort from positions in global defensive equities, or global low-volatility strategies investing in stocks that are less affected by downturns. For a dose of return performance that's not correlated to traditional equities or fixed income, alternative strategies or assets such as global real estate, infrastructure, private equity, or hedge strategies may also be worth a look.
"We're also seeing increased attention to wills and estate planning," Febbraro said. "There have been more discussions about creating an estate directory to locate important documents like wills and estate plans, as well as the use of safety deposit boxes and concerns surrounding digital properties."
Clearly, the pandemic has created myriad problems for many Canadian households trying to secure their financial future. But in one way, it has also laid a path toward resolving those problems as more wealth firms adapt to physical-distancing requirements by adopting digital solutions such as video conferencing technology.
"A few months ago, it was perceived that financial planning had to happen physically in an office setting," Febbraro said. "Everyone had to live within a one-hour drive from the office, or we had to wait for the adult children living or working abroad to come home for the holidays … All of these barriers have disappeared."