Portfolio manager Francis Sabourin's approach to client relationships has helped him achieve his dream of helping people plan their financial lives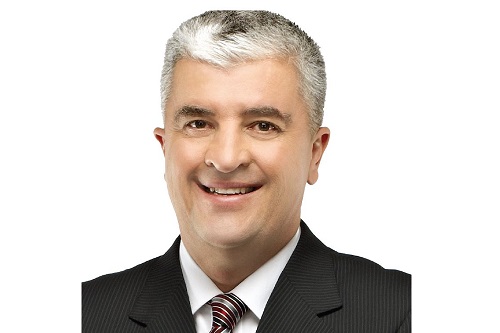 From an early age, Francis Sabourin knew he wanted to help people by making their tough financial decisions a little easier. Now, 26 years into his career, Sabourin has achieved just that.
"At 15 years old, I knew I wanted to help people as a financial advisor," he says. "When I went to CEGEP, I felt I needed to work in a financial institution. I spent my summers working as a bank teller at National Bank. I learned a lot about the industry, including that it was not just a business-to-people industry, but really a people-to-people one."
After gaining a good basis for a career in the financial industry, Sabourin went on to graduate from McGill University with a degree in economics and finance. He then earned his financial planner certification and began his career in 1992 at Planification Plus.
"It was a small office – I really wanted to avoid bigger firms when I started out," he says. "I wanted to be in a smaller shop where I could be hands-on and grind my way up."
Sabourin went on to work at Group Option Retaite and CIBC Wood Gundy before settling into his current role at Richardson GMP, where he serves as director of wealth management and portfolio manager. He has found great success there, receiving multiple Wealth Professional Awards and the Distinguished Advisor Award from Finance et Investissement.
His vast experience in financial planning has led Sabourin to a unique approach that he's dubbed Vision, Planning and Guidance [VPG]. "I really want to put clients at ease in something that is not always an easy subject," he explains. "I want to make it simple and understandable."
Using the VPG approach, Sabourin first figures out his client's goals, values and objectives. Defining those objectives is critical to establishing the 'vision' component of VPG. From that vision, he is able to build his clients' plan, focusing on preservation of wealth. Finally, he connects the dots to guide a client's portfolio throughout the different stages of their life.
This approach has allowed Sabourin to build strong relationships with his clients. "This business is all about building trust," he says. "You cannot buy trust – the only way is to make sure your clients know you well."
Over the years, Sabourin has noticed many changes in the industry, perhaps none bigger than the evolution of technology. As someone who specializes in wealth planning, he began implementing software and projections early on. "With my background in economics and finance, I felt I had a big advantage," he says. "I was able to build projections that the clients loved seeing."
Thanks to those projections, Sabourin has been able to incorporate his view of the market and his own outlooks into his clients' portfolios. Currently, that view is focused on trying to reduce risk to try to insulate client portfolios against issues like tariffs that have the potential to impact the global economy.
"Now is not the time to be all in," he says. "Portfolios need to be diversified, and the way we see that is through alternative investments. They are a big part of my strategy to counterbalance portfolios."
Whether responding to the market or new regulations, Sabourin believes the best quality an advisor can have is flexibility.
"A good advisor needs to adapt," he says. "At Richardson GMP, we are very flexible to new trends and always exploring what is best for our clients. For example, we were on time delivering our reports to our clients for CRM2 requirements, and I think it's an added asset."
A lot of Sabourin's success has been built on the lessons imparted by his parents, who taught him patience and the importance of learning from his mistakes. And of course, hard work has been essential as well.
"If you work with passion, life and this business will be good," he says. "Be flexible and have an open mind. This is an amazing job that allows you to help people. If you do right, good things will follow."