Experienced wholesaler seizes opportunity to build own practice with Connor, Clark & Lunn Private Capital Ltd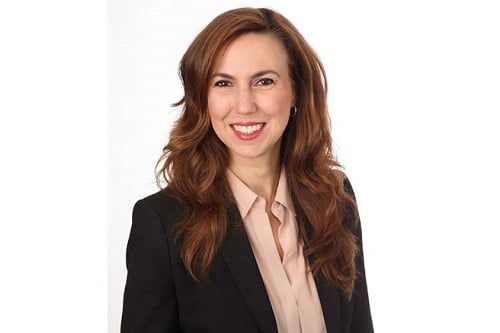 Uliana Tomiuk admitted it's been a mental adjustment moving into the investment counsel world after wholesaling mutual funds and ETFs.
Where once sales came in overnight, now she has to play the long game with investors who require more relationship-building before entrusting her with their assets, which are often the fruits of a lifetime's work.
However, the chance to set up her own practice with Connor, Clark & Lunn Private Capital Ltd (CC&L) was the opportunity Tomiuk had been waiting for. The independence and potential to grow far outweighed the initial feeling of trepidation about stepping out alone.
After almost 13 years in wholesaling roles selling everything from private equity, closed-end funds, mutual funds and, most recently, ETFs with BlackRock, Tomiuk is relishing being in charge of her own destiny.
She told WP: "I had been thinking about my own practice for a while. It's a scary thing to do, though, to go out on your own and to have to find your own clients versus the wholesaler role, which is relatively safe and structured.
"You have somebody book your meetings and you are doing prospecting but it's not quite the same as something like this, where you really have to get out there and do it on your own, work your network and find out where those opportunities are.
"In the investment counsel space, we generally start at a million, so you're making it even more challenging. We work in the foundation and endowment space as well so it can be a very long sell cycle. You have to mentally prepare yourself for that versus the wholesaling where you see sales come in relatively overnight. It's very different."
A CFA Charterholder, Tomiuk joined independent firm CC&L in September 2017 and says the $76 billion AUM firm has all the tools in the portfolio box for high-net-worth clients and for advisors looking for an outsource solution.
The company's Private Capital division manages $8 billion alone and she said it's the size and scope of CC&L's platform, and its institutional brand, that marks it out from the crowd.
She said: "When we build out portfolios, we're using best-in-class managers. We're what we call a closed architecture - all our affiliates are owned by CC&L and so when we build our portfolios, there is full transparency because everything is done in-house.
"Our platform is huge – we have everything from the most conservative money market and short-term bonds to international equities, emerging market equities and now even frontier market equities in the traditional space but, we also have a full platform of direct private alternatives. We have that diversification."
Tomiuk believes the recent volatility presents an opportunity and that alternative investments – and access to them – is going to become vital for investors looking to keep up the rate of returns they have become used to. She added that the traditional 60-40 model is looking a little jaded.
She said: "With interest rates the way they are now, it's become much more challenging to get that 5% or 6% without taking on a lot of risk. So, when you're a risk-adverse investor but you have a goal, what do you do? That's where adding alternatives into the mix makes a lot of sense."
Tomiuk pointed out that pensions are leading the way with this and that if you look into the CPP's asset allocation, well over 20% is in direct private alternatives. "That's pretty indicative of where they see returns coming from," she said.
Working with, and prospecting, high-net-worth clients has presented new challenges that Tomiuk has willingly embraced. She joked there are often some "strong personalities" that need convincing about the best investment strategy but that, ultimately, it's about building a relationship and providing them with genuine advice.
HNW clients have to be ready, hence the longer sale cycle. Tomiuk, though, has an affinity for that process and relishes the opportunity to get out there and meet as many people as possible.
She said: "It's rare you are able to [gain HNW clients] without some form of relationship and it takes time to build that. [It involves] getting out there and speaking to as many people as possible.
"Speaking engagements are great; they provide a place for me to showcase my skills and showcase what our company can do. I think we have an amazing platform, it's very broad and we can build traditional portfolios and add in private alternatives that have become a really important source of risk-adjusted returns, with fixed income really not performing very well and concerns about falling equity markets because of its high correlation to GDP growth, which has also diminished over the years."
Ultimately, Tomiuk knows that as an investment counsel, clients and advisors have to like and trust her before handing over their assets. While the thrill of the sale chase clearly gets her blood pumping, she knows it has to be genuine.
She said: "They want someone they can relate to, is likeable and is going to be able to tell it to them in black and white."