Security Token Offerings could explode on the scene and one CEO believes it will change the industry for ever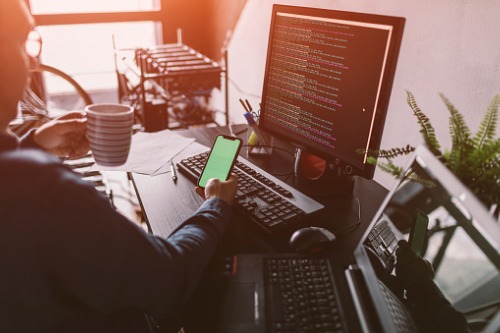 With Bitcoin struggling to shake off its volatile reputation and crypto evangelists still mopping up the reputational damage from unscrupulous ICOs, another Blockchain innovation is about to emerge into full public view.
Security tokens – through Security Token Offerings – are about to have a legitimate stage this quarter when new exchanges open. Gibraltar, Barbados and Bermuda are all preparing to list tokens, bringing vital liquidity into the nascent asset class. Hyperion is a crypto-exchange based in Toronto that is also preparing for a big year.
Small fry, I hear you say. And you'd be right. But Michael Gord, CEO and founder of MLG Blockchain, believes that from acorns grow mighty oaks. Eventually, he foresees a day when an investor's portfolio of assets is made up entirely of tokens.
Crucially, unlike ICOs (utility tokens), which was essentially a loyalty system that had no previous structure, security tokens are easy to value because it simply reflects the value of the underlying asset.
Gord is certain that the future involves a scenario where an average investor can buy tokens of Apple and even a slice of a Berkshire Hathaway stock.
He said: "First of all you can tokenize your fund and open up access to that. Secondly, with traditional equities, the price of a Berkshire Hathaway stock prices 99% of people out, but it's an amazing asset class. With Blockchain assets, someone could buy $10 million of Berkshire Hathaway, put it on a crypto exchange and then sell pennies of the stock."
It's obviously early days for any potential ecosystem and while investors are already buying STOs, it's mainly in the form of equity convertible to STO. Gord believes that it's an exciting time for companies to consider listing 10% of your business on a crypto exchange and trade another chunk on traditional exchanges. The problem is lack of liquidity but that is about change.
"[Gibraltar, Barbados and Bermuda] are relatively small exchanges initially but there will be liquidity for tokens and then the same with any public market security. If there is a market for the asset, and there's tons of liquidity and value, it will be the same for security tokens. An asset that has tons of interest, tons of volume or demand, then there is usually a lot of trading."
Excited to be launching the @MlgBlockchain #CapitalConnect next week. If you are an investor and want to hear about what we are seeing in the market join https://t.co/TmiR4zwBWn. #ConnectCapital

— Michael Gord (@BitGord) November 5, 2018
While Gord admitted that ICOs stirred little interest from institutional and family offices because it was far away from their investment thesis, STOs are a different proposition for the investment industry. Anything of value - stocks, bonds, airplanes, hotels, art – can essentially be tokenized.
"It is with securities, so it's a matter of identifying hot assets that can be tokenized as a value proposition and then, if there's a hot asset that people want, whether that's a security token of a traditional equity, it's the same thing."
He added that, from this quarter, STOs are about to get real and believes as soon as there is liquidity, investors will start to get a return, redeploying money back into the industry.
He also believes that as soon as a Fortune 500 company starts to tokenize assets, then the Blockchain industry will really start to grow and portfolios will start looking a little differently.
"Eventually, whole portfolios will be tokenized. That's obviously not to happen tomorrow. In the short term, a part of anyone's basket will be tokens because certain assets that have value will be tokenized and the only way to buy into that will be through tokens."