The son of two South Koreans, Gene Kim has built a differentiated practice through the power of perseverance and a hunger for knowledge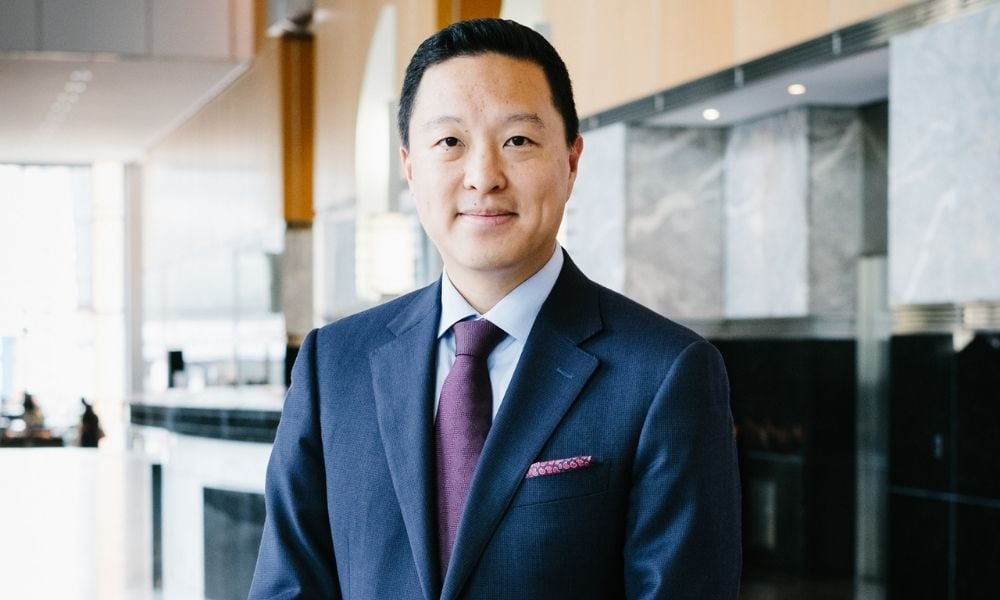 Like many Asian parents, Gene Kim's father and mother dreamed of a career in medicine or similar professional employment for their son. But even at an early age, Kim's passion and curiosity naturally pulled him toward business and investments.
"I remember seeing a chart of what Einstein called the eighth wonder of the world, and that's the power of compounding interest," says Kim, a portfolio manager and private wealth manager with the Summit Private Wealth Group at Mandeville Private Client. "That exponential curve, that hockey- stick-shaped graph, had me hooked. But beyond the money and the investments, I like the idea of building personal relationships and helping others."
As for many others, Kim's decision to enter the industry required a leap of faith. He came from an immigrant family that started with very little; while his parents were well educated, they had very little connection to people with wealth in Canada. That meant the usual advice of building out from a network of friends or family acquaintances was of limited use to Kim.
"I made the decision very early on that if I was to have a successful wealth management business, I had to learn how to bring value to people and gain their trust over time," he says. "That not only requires a lot of soft skills, but also a lot of competencies and continuous education."
An avid reader, Kim has learned extensively from the proponents of value investing. He cites Benjamin Graham and Warren Buffett as key influences, as well as Bill Miller, Seth Klarman, Paul Tudor Jones and Ray Dalio. Through those and other authors, he has grown to appreciate the merits of both bottom-up micro and top-down macro analyses in building structured, all-weather portfolios.
"I've also come across great mentors throughout my entire career," he says. "There are too many to mention, but I was very fortunate to learn from them."
Today, Kim is the owner of Summit Private Wealth, a Montreal-based practice that's primarily geared toward mass affluent and high-net-worth clients with at least $1 million in investable assets. That means Summit's clientele leans toward late-stage accumulators, retirees, business owners and high-income professionals.

"We have exceptions where we work with younger high-income professionals or entrepreneurs at an earlier accumulation stage who have a high potential of reaching $1 million," he says. "We also work with second- and third-generation clients who maybe have less than that, but we accommodate them as a value-add service to the families we have relationships with."
Even before COVID-19 hit, Kim had been adopting a pension-style approach to port-folio management that incorporates both public and private investments. That, he says, provided a valuable layer of defence by creating a diversified portfolio with minimized correlation to the public markets, which were violently rocked during the pandemic's onset.
And while he acknowledges that the phrase 'holistic planning' has become a bit of a cliché, Kim says Summit's multi-family-style approach means the practice can bring together different disciplines to address clients' myriad needs. Whether it's helping them achieve a successful retirement or protecting their wealth, Kim and his team facilitate relationships with tax professionals, estate planners and other specialists across different areas of expertise.
"I think that if I put myself in the client's shoes, it would take a tremendous amount of trust and confidence to entrust my financial future to someone else," he says. "We don't take that for granted. I think it's a great privilege to be in that position to serve them."
Many financial services businesses might have been caught on the technological back foot at the onset of the pandemic, making them ill-prepared for today's reality. But through years of preparation, Kim says Summit was well placed to adapt to digitizing client files, remote client onboarding, videoconferencing and more.
"Over the last two years, we've seen tremendous success with expanding our business and growing our national presence," he says. "Because of digital marketing, we're not confined by geography anymore. I think every practice has $1 billion in AUM as a [target]. We have a very long runway of time in front of us, so I think we can reach that sometime in the future."