Head of Moose Jaw-based company planning fundraising concerts after bus crash kills 15, including 10 junior hockey players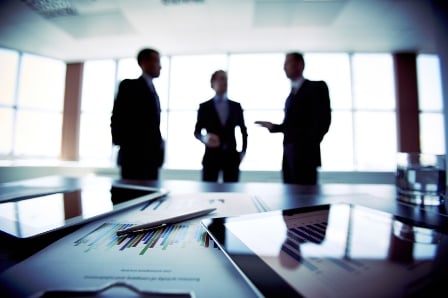 A Moose Jaw-based advisor will stage charity music concerts to raise money for those affected by the Humboldt Broncos crash, which killed 15 people.
Ten junior players and five support staff lost their lives, and 14 were injured, after their team bus collided with an articulated lorry on the remote intersection of highways 35 and 335 northeast of Saskatoon on Friday. They were on their way to a play a semi-final play-off in Nipawin.
Aaron Ruston, president and CEO of Purposed Financial Corp, said the area has been hit hard with the mood over the weekend "very sombre and reflective".
He said: "It's terrible; a complete shock. One thing about Saskatchewan is, there may only be 1.1 million of us but it's all one big community. So something like hockey, something that brings communities together; it is the type of thing that bonds us.
"We've had some great support coming from all over, not just Canada but from all over the world. And of course, all these hockey communities [have also come together]. In Moose Jaw we have a WHL team called Moose Jaw Warriors and a couple of these young guys [in the crash] actually played on the Warriors at one point.
"Everyone is very connected one way or another, so it's been quite a time but the healing has started and that's an amazing thing."
At 5pm yesterday, the GoFundMe page for the Humboldt Broncos had already raised $5.75 million as the world rallies around the small Saskatchewan community, which is about a two-and-a-half hour drive north of Moose Jaw.
Ruston, who also runs a music company called New Hope Productions, said for those in the wealth management profession, this is a chance to make a difference.
He said: "Isn't that why we're in this industry; to help make a difference to other people's lives. What a more in-your-face opportunity is there than something like this? This is a chance for wealth professionals, and any professional from different areas, to get involved and help."
He added: "We don't mess around out here when we start raising money. They've had support from NHL teams and professional organisations. I do a lot of music as well so we're lining up some benefit concerts just to help people focus on something else and raise money for a great cause."
Chad Larson, director, senior vice president, portfolio manager, of MLD Wealth Management, Canaccord Genuity Wealth Management, has ties to the province and said the tragedy had hit him hard. His Calgary-based company has made a donation to the GoFundMe page.
He said: "Our hearts go out to the families and communities that have been affected by this tragic accident. Tragedies are compounded the closer they hit home. My family is all from Saskatchewan and as a youth I had the pleasure of playing hockey at Notre Dame out of Wilcox Saskatchewan.
"Tragedy is compounded when it affects the youth, this group of young men have passed far before their time and the ripple effects of this loss will remain for ever. Their families and communities are without many sons, brothers, friends and team-mates now, and the healing process will be long."