Financial planner explains why technology forms the basis of his independent practice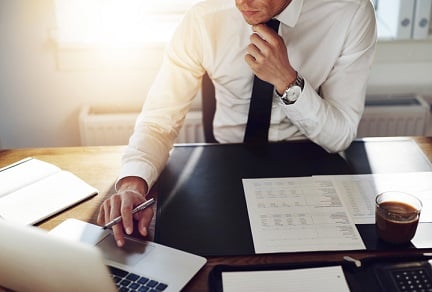 There's a reason why the tag line on Brian Laundry's company reads "Limitless Energy".
Insurance consultant Laundry, who heads up BL Financial Consulting, HollisWealth, is a livewire. "Imagine you drink three cups of coffee," he said. "That's my baseline."
He's also a self-confessed nerd and a dedicated CRM software believer who will reveal how technology drives his practice when he speaks at the Wealth Professional Leadership and Tech Summit on May 30 at the Westin Harbour Castle in Toronto.
During 15 years in the financial planning business, he learnt his trade at Wise Riddell Financial Group and about six years ago, made the decision to step out on his own and set up his own firm as an independent.
He said: "I built the practice based on technology. Unless you enjoy your toys, I don't think you're good at anything.
"If you told me you have a car out front and said, let's go fix it, I'd look at you with a blank stare and think, that does not sound fun. I have no interest. But knick-knacks, toys, technology – I've always enjoyed it."
Laundry's driven approach – and 'limitless energy' – can in part be traced back to his childhood, where he grew up "stinking poor". Knowing he was naturally adept at marketing and sales, he took the tougher route through college and studied business finance and then a post-graduate in financial planning.
He said: "I said to myself, what's the worst that is going to happen? The worst is I get a very high-paying job and at least I will be smarter than my parents. That was the logic."
He added: "I picked the industry because it gave me the education that I was obviously lacking. I am a huge energy sales kind of personality but I've really leveraged the technical skills in this industry."
Laundry believes that for advisors building a business, technology creates capacity that no human can match. He also thinks the majority of advisors want technology but don't understand why or how and hold back because they are afraid of change.
He said: "I'm going to go out there and say that 80% of advisors really, really, really want to improve technology in their practice and the other 20% are just dinosaurs who will never change and won't be around much longer anyway."
An advocate of Salesforce, Laundry recently sat down with a fellow advisor to convince him not to switch systems. He said this will form the basis of his presentation at the summit.
He said: "I walked him through what I do with systems and how they all integrate, and he was blown away and said you have to do this presentation for my team.
"So I'm trying to think of a way to do a live demo. Actually, I think some transparency would be nice. I guess my thinking is if I show the technology I am using, because I am a nerd and I've been doing this for 15 years, who is going to able to steal what I do? Have some confidence!"
For more details about the Wealth Professional Leadership and Tech Summit on May 30, along with bios on the event speakers and how to buy tickets, go to http://www.wealthprofessionalsummit.ca/buy-ticket/
Related stories: