Bobby Ning talks to WP about the key factors in his success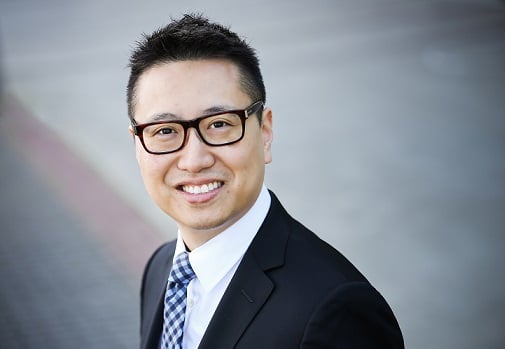 Around 17 years ago,
Bobby Ning
realized he had been taught how to think about money the wrong way.
"The way I learnt how money should be managed was through my parents, who'd say, 'If you don't spend your money, you can save your money,'" Ning said. "Although that's a good lesson to learn, it doesn't become an effective strategy for managing your money."
He noticed the same thing among his friends and his peers. They were being educated for the best possible careers and future … but on the financial front, they only knew how to separate between spending and saving. "Overspending became a common habit amongst my friends who did not want to necessarily save all the money they had as their parents had done, but wanted to enjoy life instead." he said. "What ends up happening is you feel guilty about spending your own money, and I didn't think it was normal to feel that guilt."
Seeking to fix the problem, Ning and a few friends established Financial Literacy Counsel in Vancouver, where he acts as managing director. "We entered the industry, but we didn't enter doing planning or investments," he said. "We just started as a financial education company." The journey could have ended there, but once people started learning from Ning's firm, they discovered just how little they knew – and asked a question that no textbook could answer.
"People started asking us, 'Can you please help us manage our money?' Then we created the financial services side of the business, where we could create individualized financial plans," Ning said. "We realized that teaching, on its own, was only solving half the problem." Now, rather than just being teachers who educate people about money, they became more like doctors giving prescriptions for people's financial problems.
Determined to help further, Ning did some research. He knew managing a person's financial affairs required five experts: an accountant, a lawyer, a banker, an investment person, and an insurance person. "I realized that while the client was alive, these professionals rarely came together. This means that the client is often left to try and decipher which recommendation or option is the right one when choices conflict."
At that point, he knew he wanted to create a team of these five professionals working with the client, whether it's to address problems that he doesn't have the expertise for, or to do odd tasks that would occupy time he needs to spend with clients.
"We provide our clients with a financial prescription and we give them the 'dignity of choice,' as we like to call it," Ning said. "This means they choose who will implement the financial prescription. And when we see our clients being able to make responsible and informed decisions, which lead to positive outcomes for their families, it's very rewarding. It's great to know that people value what you know and how you're able to help the individual as well as their family."
Mentorship was also a key factor in his success. "I've had a mentor, Karl Krokosinski," Ning said. "He's been very helpful to us within the industry, guiding us to discover the value of being an independent advisor and what it takes to provide excellent service. He's really mentored me, and that's given me the platform to better serve my clients."
Aside from serving clients, Ning is paying it forward by being a mentor himself. He leads his firm's Financial Advisory Practice Group, which oversees and trains financial counsellors who serve more than 1,700 clients. The role has given him a little perspective on talent shifts within the financial industry.
"I think I see more of a challenge finding seasoned advisors than I do finding advisors entering the field," he said. "Finding long-standing advisors that are really good at what they do — that's been the hard part. I think that the newer generation of advisors are keen to enter the industry, but the challenge is having the right program to train and mentor these newer advisors. This is fundamental in people understanding the true value of a financial planner."
He is further informed via feedback from financial education workshops the company holds for diverse groups. Ning's firm teaches students from education institutions such as St. George's, as well as adults working at organizations such as Vancouver Coastal Health and a variety of faith-based groups and non-profits. They also guide those approaching retirement and those who have already retired. This gives Ning a deeper understanding of a person's life span and how best to work with them to manage their money over time.
As a certified financial planner, Ning knows training and mentorship will be critical for the next crop of financial advisors. With CRM2 underway and CRM3 to follow, demonstrating value has never been more important. "The increased transparency in how advisors are compensated and billed is good in general, but now there's a perception in the marketplace that often advisors either work for a lot of money or work for free."
Over the years, Ning's concept of money has changed tremendously. From the basic premise of separating savings from spending, he moved to a more holistic, team-oriented view. Perhaps that interconnected perspective led to his next insight: the importance of paying it forward.
"At the end of the day, our role as financial advisors is to serve others, so that they can serve others as well," he said. "I'm hoping that we're able to commit to that, and people can trust the way we help manage money for them and their families for years to come. Maintaining these relationships is the key in providing excellent service, and I hope this allows people to truly value the role of a financial advisor in their lives."
Related stories:
Advisor: How I turned my back on the corporate ladder
From being a carpenter to having $160 AUM