Mark Winson tells WP about entering the industry during the "eat what you kill" era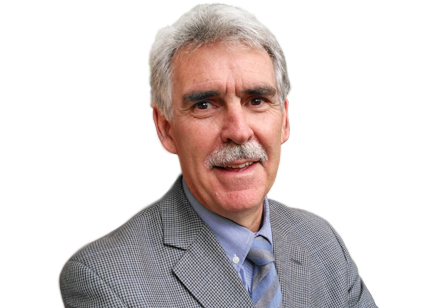 Like most working adults, Mark Winson started his professional career as an employee. After graduating from the Ivey Business School at Western University, he spent his first years of adulthood working at a bank. But he realized that rather than climbing the corporate ladder, he wanted to get into a business of his own.
Eventually, an opportunity presented itself. "A colleague met an accountant who was trying to find a buyer for a recently deceased client's business, which brokered annuities (those were pre-RRIF days), GICs, and RRSPs," said Winson, senior investment advisor and owner of Wise Riddell Financial Group. "So we made him an offer."
Shortly after the two hung their shingle, changes in tax laws allowed banks to offer RRIFs, and falling interest rates made more investors interested in mutual funds. That forced the pair to pivot, turning their practice into a planning firm and mutual fund dealership.
Those early days were a struggle for Winson, who admits that he was driven in no small part by a mortgage he had to pay. "Most of us in the industry grew up through the 'eat what you kill' era, and knowing you had to put food on the table created the motivation to go out there and make it happen," he said.
In that situation, it would probably be tempting to adopt a predatory mindset and operate without considering others' interests. But Winson had a support system to maintain his moral compass. "I have been a Rotarian for 25 years," he said. "They are good people with good value systems which reinforce the benefits of doing good to others."
Getting input from others is very important to Winson, who regards his current success a team effort. He makes a habit of setting goals, writing them down, and sharing them with his team. He also credits his business partner, Kevin Riddell, for providing a valuable and different perspective on business development.
As an entrepreneur, Winson is no stranger to difficult times; like many other business owners, he knows that being trapped is just a situation, not a fate. He adopts that same mentality when he works with his clients.
"Taking a client from a position of not knowing if they will ever be able to retire or meet their financial goals, and creating a plan which will make those objectives achievable is very rewarding," he said. "Most of our clients are physicians, and most are now incorporated, so finding legitimate ways to manage their tax situation and increase savings always makes for a good day."
Professional improvement is also important to Winson. He recently completed his CIM designation with the aim of going discretionary, which he believes will help his firm compete in a fair trading environment as well as manage costs. It should also help in diversifying portfolios and managing volatility for their client base: boomers quickly entering the retirement stage.
If the old days were a time of "eat what you kill," then the present is characterized by more intense competition, with many advisors and investors focusing on costs to survive. But according to Winson, practices, and the industry as a whole, can only be sustained by focusing on value propositions.
"Understand what value you are bringing to the market," he said. "It could be that you work with teachers and you know their issues and plan details intimately, or you know tax, and how to manage tax efficiency…whatever it is, be the expert in something. The race to the bottom is not a fun ride for anyone other than a computer. We have to remind ourselves and our clients that the cheapest horse doesn't win the most races."
For more of Wealth Professional's latest industry news, click
here
.
Related stories:
From being a carpenter to having $160 AUM
The importance of investing with military precision