An advisor with Assante Capital Management talks WP through a route into financial advice that wasn't exactly typical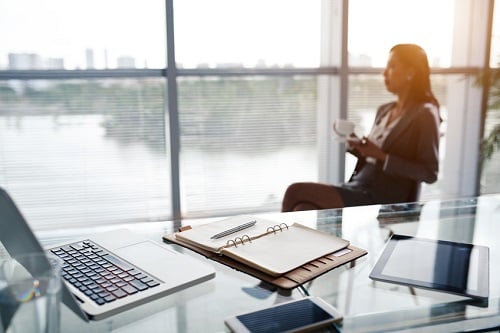 Tina Tehranchian's route into financial advice wasn't exactly typical. A native of Tehran, Iran, she moved to the United States at age 15 shortly after receiving her high school diploma. This was the mid-'70s, predating the Iran Revolution when the country's relationship with the US really started to sour. But Tehranchian ended up staying in the US to complete a bachelor's degree in political science and government at Washington University in St Louis.
From there she gained a master's in communications from the University of Portland, and fully intended to embark on a career in the media. She returned to her homeland soon after, where she started a family, and subsequently decided to immigrate to Canada. As she explains, the timing could have been better.
"Immigrating to Canada in 1990 – it was the beginning of one of the worst recessions in recent history," she says. "The media industry, including CBC, was laying off thousands of people. With no Canadian experience there was no way that I could find a job in media, so I started looking at alternatives."
While journalism jobs were thin on the ground at that time, there were other industries looking for fresh blood. After reading a newspaper advertisement that Sun Life was hiring insurance brokers, Tehranchian's career set on in a different path.
"I really wanted to start my own business, but I didn't have enough capital," she explains. "I had no idea what life insurance was, but the ad talked about entrepreneurial opportunity where you could set your own income limits. I thought it would be a temporary measure until the recession ended and I could look for work in my own field, but one thing led to another and I liked the profession."
Now a senior financial planner and branch manager with Assante Capital Management, she has little regrets in making that choice. While she began her career strictly selling life insurance for first Sun Life and later Met Life, she quickly moved into broader financial planning. After obtaining her mutual fund and securities licences, she gained the chartered life underwriter, chartered financial consultant and certified financial planner designations. It constituted a huge amount of study hours in her spare time, but the knowledge gained means she now runs her own team under the Assante umbrella.
"We have a wealth planning team, which is one of the most robust in the industry," she says. "I personally work with a tax accountant, a tax specialist, a CPA, and an estate planning lawyer on my team. We look at all aspects of financial planning – estate, retirement, tax, business planning. We act as the quarterback and make sure everything is coordinated."
Another feature of her business is that compensation is strictly fee-based. It's a decision that was made before CRM2 came into effect, and the new reporting standard has only proved beneficial to her practice since then.
"My assets have grown substantially since CRM2 came into being," she says. "We disclose everything – not just the dealer service fee, but the entire MER. Half-baked transparency can be very misleading, which is why I make sure my clients are educated about what fees represent so they can make apples to apples comparisons."
Related stories:
Asset manager claims to launch Canada's first cryptocurrency fund
What markets are best positioned for growth?