Successful business owner says a thick skin is required to progress on your own terms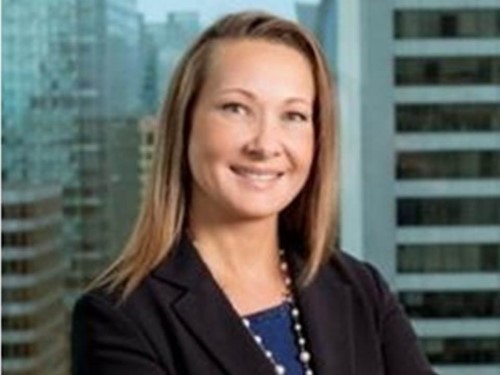 When Cindy David admits she has "a bit of a suck-it-up-princess" attitude, you believe her.
As befits a highly successful woman advisor and business owner, her clarity and toughness is striking.
David, who is president of Cindy David Financial Group and an independent senior estate planning advisor for Raymond James, is guest speaker at WP's Women in Wealth Management event on November 21 at the Beanfield Centre, Toronto.
Her talk will focus on building reputations and how to get referrals. Based in British Columbia, she stressed the positivity she wants to get across: how she has balanced family life (she has two kids), charity endeavours and daily workouts with establishing a career in the upper echelons of her field.
There is, however, no getting away from her edge. While respecting other women's negative experiences in the wealth profession and their feelings around that, David has no time for those who simply use that as an excuse for failing.
"Toughen up or go do something else like make flowers," she said. "Do something that's not controversial. We are in a business that requires you to have a thick skin. We don't have a right to be in this business and then complain about it later. Love it or leave it."
It's a delicate balance but ultimately David wants women to do things on their terms. She said she has never been discriminated against and questions whether, in some cases, this is really what is holding women back.
She said: "I have been in situations where I have witnessed women using situations and making it mean something that it doesn't; making it mean it's a female issue when it fact it's not."
She admitted her speech may ruffle some feathers but wants to challenge female advisors to think about being the best they can, how they can get their next best referral, make the top 1% and stay away from excuses.
David, who co-authored the post-crash book Financial First Aid for Canadian Investors: Stop the Bleeding, Start the Healing and Get Your Portfolio on the Road to Recovery, will share her experiences of going it alone after eight years as an employee of Raymond James. She said she still remembers the moment the penny dropped and she realized her intellectual capital was worth more than she was being paid. Her advice?
"Look for ways to increase your margins and make sure your activities are always intentional not driven by circumstance."