For an industry leader with 25 years of experience, the need to adapt and learn never goes away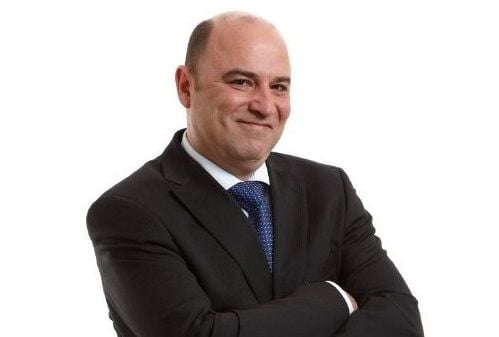 Anyone who's spent over two decades in the wealth-management industry could rightfully be called a veteran. But if you look at someone like Alain Desbiens, you'll see that what matters is the experience gained over those years.
"Over the past 25 years, I had the privilege to cover a lot of grounds in wealth management," the director of ETF distribution at BMO ETFs told Wealth Professional.
His first step into the industry was through a position in the trust business of the Montreal-based Royal Trust Company. From there, he moved on and became a broker and branch manager for a major bank's brokerage business. His succeeding stint at Talvest as a manager of mutual-fund wholesalers, followed by experience wholesaling hedge funds at Fiera Capital, set the stage for his current position.
"It gives me a unique point of view in my market on wealth management and credibility when I`m in front of a portfolio management team, ultra-high-net-worth individual, or executive," Desbiens said.
His past eight years with BMO have been very memorable. As a participant in the creation of the BMO ETF franchise, he's been crucial in helping the business achieve the $50 billion in assets and 31% market share it enjoys today.
And with BMO's consistent performance as a top-selling ETF provider in the country for the past seven years, it's no wonder that he's been nominated for numerous industry accolades. That includes the Wealth Professional Wholesaler of the Year award, which he won in 2015.
After spending his early professional years becoming familiar with 70-hour workweeks, that success must feel especially rewarding. "Hard work always pays," as Desbiens personal motto in life goes. When asked what he'd like to tell his younger self, he said to keep reading to learn, never stop being curious, and always increase your circle of relationships and influence. It all ties in with another saying he follows: "It's only the beginning."
Even now, Desbiens is swimming hard to keep up with the wave of technology affecting his role. Aside from LinkedIn and Twitter, his iPad and iPhone are quickly becoming essential tools of the fund sales trade. While the constant need to upgrade gadgets and avoid becoming obsolete can be frustrating, he acknowledges that the new mobile communication devices are useful.
"Do not forget, 25 years ago I was using a fax machines and the first cell phone!" he said.
When asked how he thinks the ETF business will change over time, Desbiens predicted that articulating the product value proposition will gain importance; the same goes for social media and relationship-building.
As more providers and products proliferate throughout the Canadian space, he also thinks fund firms will have to consider simplifying their offerings. That's undoubtedly going to be critical for advisors, considering how a tightening focus on investor protection is creating more pressure for them to adhere to know-your-product compliance rules.
Desbiens also thinks that mentorship can't be overvalued in today's industry. Aside from the need to value young ones, he acknowledges that he himself still needs guidance.
"Even now, it's still important for me to have mentors — colleagues and superiors that are around for me to pick their brain," he said.