Victor Medina-Leal's international education and background have given him a wider view that continues to inform his professional relationships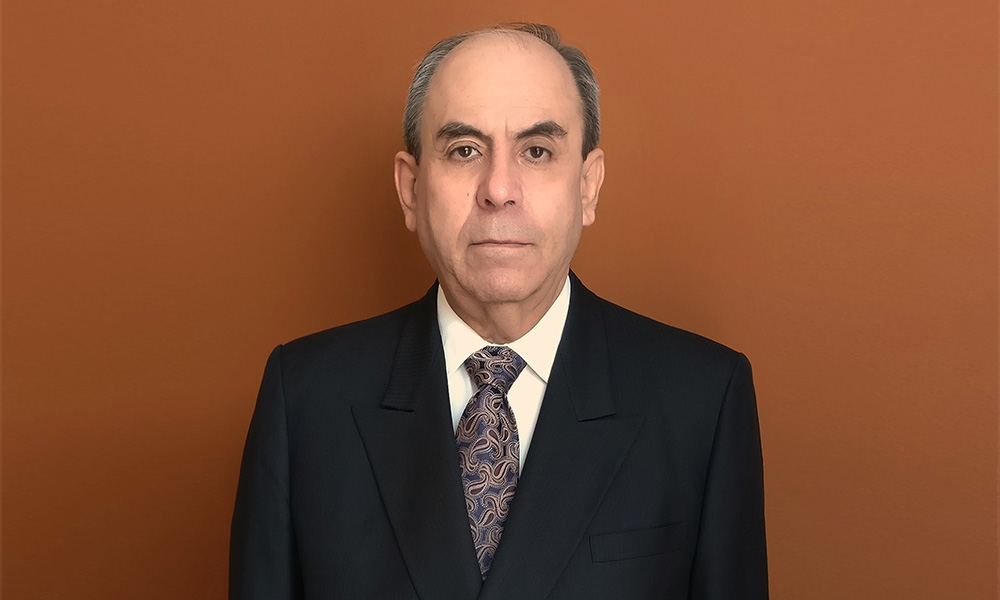 As a financial advisor with Raymond James, Victor Medina-Leal currently works out of Toronto. But getting there has taken him all over the world and through some unique fields, which has given him not only a global perspective on wealth management, but also a strong sense of professionalism that has led him to become a trusted advisor to his clients.
Born and raised in Peru, Medina-Lean attended university in Canada and Switzerland, where he studied mathematics before moving to philosophy. He did postgraduate studies in political science, international relations and economics, which helped him develop his global, multi-disciplinary perspective.
"My education and experiences trained me to look at everything from a critical perspective and with a healthy sense of scepticism," he says. "It led me to question the prevailing ways of doing things when I joined the profession in 2004. I was attracted to a new paradigm based on the academic theory and empirical research that was flourishing in those days – Modern Portfolio Theory and subsequent developments – and away from the guesswork that was at the heart of the dominant approach: the notion that fund managers could add value through stock selection and market timing."
Rethinking the way things had been done became a core part of Medina-Leal's practice. "I think it's important that my clients benefit from the investment opportunities that are available overseas, and that's why the investment portfolios I run are global in architecture," he says. "By contrast, Canadians as a group hold about 65% of their investments domestically, even though Canada is only about 4% of the world capital markets."
Throughout his career, Medina-Leal has observed numerous changes to wealth management that he feels have benefited Canadians, including the emergence of ETFs. Yet he still feels that the way wealth management is run in Canada doesn't give investors enough access to all opportunities.
"Canadians now have access to investment vehicles that are far superior to the expensive, underperforming mutual funds that were all they or their parents could invest in," he says. "This is real progress, but unfortunately, not enough Canadians are given the opportunity to benefit from these developments. There is still too much of the old-school way of thinking and self-interest in the industry."
While opening up all available opportunities to Canadians is one challenge, the greatest obstacle Medina-Leal sees for advisors is earning the trust of their clients.
"To me, that means trust in our professional competence and trust in our professional integrity," he says. "The qualification standards for our profession could be much higher, and it would certainly enhance our standing. There are still far too many areas of potential conflicts of interest and a lack of transparency in our profession. I think that is largely a systemic problem of the industry that the regulators are not addressing fast enough."
In 2009, Medina-Leal became part of Raymond James, as he believed their values and structure were well aligned with his own. "For me, it's very important that I'm not expected in any way, not even through incentives of one kind or another, to recommend in-house investment solutions that may not necessarily be the best options for my clients. I think my clients value my independence as much as I do and that ultimately I work for them."
Now, with an older client base, Medina-Leal sees his next challenge and goal as helping his clients make a successful transition to retirement.
"It's one thing to manage portfolios for growth and accumulation; it's another to manage portfolios designed to generate steady income streams that will last for a lifetime," he says. "There are a lot of variables that need to be taken into account when you are managing a retirement portfolio that are not as important in the accumulation stage. The framework of analysis is completely different, and the math is more complicated. It means that advisors need to learn a new set of analytical tools and competencies if they are to help their clients make the transition to retirement successfully."