Global Ernst & Young leader says advisors need to elevate financial inclusion message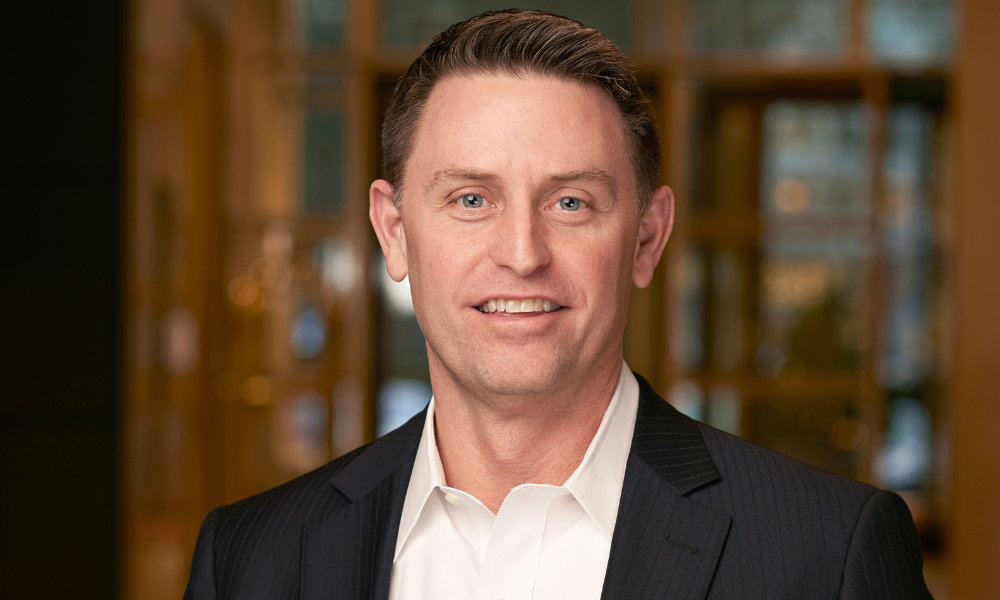 Advisors need to use the gains they're making to adopt more financial technology (fintech) and provide their services to a broader range of people, says one wealth management leader.
"We need to really open up more opportunities to democratize financial wellness for more, so it's not just the remit of those who have significant levels of wealth," Mike Lee, global wealth and asset management leader for EY (Ernst & Young) in New York, told Wealth Professional.
"We need to help society, quite frankly, elevate this. It's to help address those who may be underserved or not served, so we have a more financial inclusion perspective."
Lee was highlighting some of the key results from a recent paper that he contributed to on "The Future of Advice". It explored investors' changing behaviours, their expectation of wealth management and investment services, and the improvements that wealth management players could make to continue to provide value in this evolving environment.
The study noted that clients are adopting more digitally enabled banking, wealth, and investment-related fintech services, including more sophisticated products and expanding asset classes.
They're also demanding new charging models with a growing preference for performance-based fees, so you "pay for what you get" and there appears to be a strong alignment between service fees and value creation.
Read more: Do clients understand full-cost reporting?
The paper noted that there's also a growing appetite for alternative investments, including hedge funds, real estate, and digital assets, despite millennials having a level of growing risk aversion.
"We see some of this already happening. It's been happening for some time, but the pandemic has accelerated certain things, particularly around digitization," said Lee. "It's the ability to continue to expand and scale via technology, but as cost effectively as possible. By being able to scale and improve the efficiency and effectiveness, it then provides opportunities to reach into areas that historically haven't been covered by as many.
"I'm personally a big proponent of how we can have greater financial inclusion, how we can educate better, and how we can elevate the financial literacy of that broader financial wellness continuum. I realized, at the end of the day, you need to have the technology to be able to do this effectively and efficiently and, clearly, economically. That has mutually beneficial results for both the advisor and the customer. So, there's a lot of work to be done. But, I think that it's honestly something that the industry, going back to that duty of care standard, can really elevate its brand broadly across global markets if it's able to do these things in a way that can address the ability to include more with the opportunity to get the service and education that they need to truly understand."
Lee suggested advisors do that by re-evaluating their client segmentation strategies to include not just what clients have, but who they are, what their backgrounds are, and what their experience is. Having more of that psychographic profiling will help them decide what kind of service to provide.
Read more: Veteran advisor challenges PMAC's total cost reporting view
"It's not just the income levels that are important – though those obviously reflect the business model for wealth management because that's going to dictate fees," he said. "but I do think values are an important element.
"It's also taking a step back and looking strategically at where do you want to play, and how big do you want to be? There are going to be certain businesses that want to cover the entire panacea and others that want to be specialists.
"But, then, is your business up for the change? And, do you have the kind of culture that is receptive to adapt to the changes that would be required to meet where you want to go? You can have the best strategy, but do you have a culture that is going to accept and embrace the change that is required to get where you want to be?
"I'm a big fan of having a targeted focus. So, pick where you can play and where your best capabilities can be optimized the most. Then, recognize where you can partner with others in this environment to bring the best possible service to the most. Maybe there are things that have historically been core to your franchise that others can do better, so partner with them, and that can become part of your overall platform."