CG Wealth Management's chief technology officer reveals insights on automation, digital engagement, generative AI and more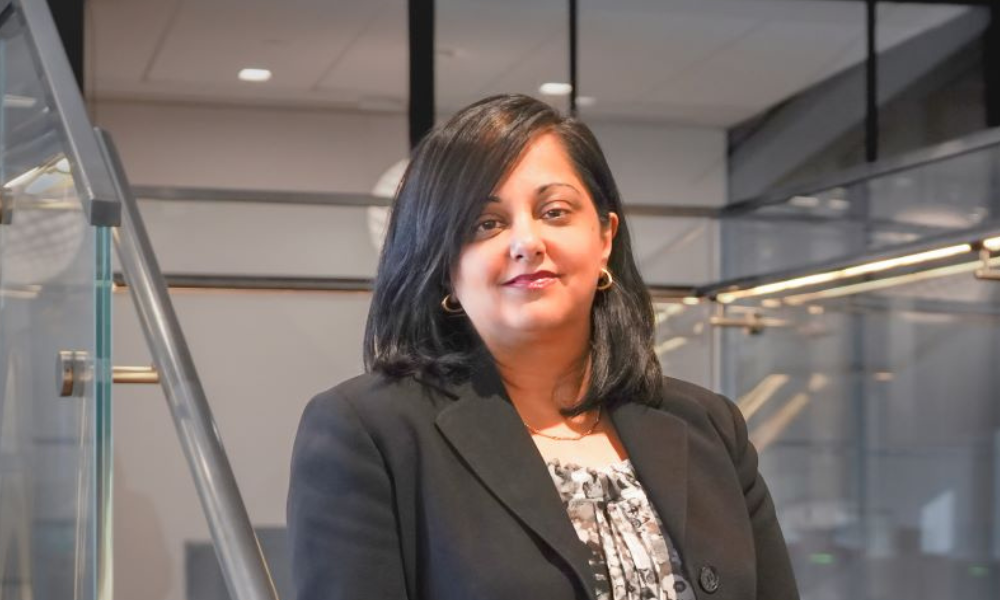 Whether it's in direct investing, asset management, or wealth planning, the wealth technology space has grown at an unprecedented pace. And amid that big boom of innovation and adoption, one segment stands out, according to an industry leader.
"We are seeing that change quite significantly in the private wealth space, which really hasn't had a lot of innovation over the last 10 years," says Fera Jeraj, chief technology officer at CG Wealth Management. "It's almost leapfrogging because they're able to adopt technology so much more quickly now."
Wealth technology: evolving with clients in mind
According to Jeraj, clients are becoming more sophisticated in how they manage their finances and engage with advisors to help them with that. That's motivating advisors to operate more efficiently, seeking ways to spend less time on manual or administrative tasks.
Beyond that, she says clients are looking for more digital engagement. Following the COVID pandemic disruption, retail clients across all segments became more digitally capable so that even more traditional clients who shied away from technology are now demanding more of it.
"We're very focused on delivering those solutions to our end clients," Jeraj says. "It's about making sure they can engage with us on things like how do they go and take a look at their portfolio? How do they get stock market information? How do they book a meeting with their advisor?"
Looking more broadly over the end-to-end client journey, Jeraj says CG Wealth is exploring tools for advisors to use in prospecting or client engagement, including CRM systems, workflow platforms, and social media engagement tools.
"We're close to deploying end-to-end automation on new accounts and onboarding," she adds. "We look at things like servicing and daily management of your client, whether it's setting up a bank account, portfolio management, or planning."
Automating for advisors … and beyond
Helping advisors grow their books and share of existing clients' wallets is another priority area. On that front, Jeraj says CG is building out capabilities on data and analytics to give them more visibility and discover areas of whitespace.
"We've partnered with a platform called Envestnet to really support our advisors in terms of portfolio management," she says. "Whether it's managing the portfolio at the household level, tax optimization, or optimizing their allocations, we look at it as a holistic platform that, coupled with an advisor's strategy, will supercharge their portfolio management capabilities."
While many firms will focus on automating manual tasks for advisors – inputting client information during onboarding, for example – Jeraj says CG Wealth is looking at end-to-end automation. That means automating processes not just in the front office, but also through the firm's compliance and operations channels, all the way to the back-office books and records, thus creating scale.
"We're also looking at leveraging technology more around personalized engagement," she adds. "If we know a client can benefit from learning more about how to invest in their RRSPs and manage their tax efficiency, we'll make sure we're bringing in marketing tools coupled with platforms like SalesForce to really drive more personalized engagement."
Generative AI is also a major point of focus at CG Wealth. Among the nigh infinite possible applications, Jeraj says the firm is looking at using the technology to organize the firm's knowledge base – market data research, analyst insights, client information, and so on – and enable advisors to access the information through natural language processing.
"As we do this, we're also focusing on managing our risk – making sure we're protecting confidential information, and ensuring the information our advisors get is correct," she says.
"I think the biggest challenge for the industry is keeping up with the pace of innovation. How do you prioritize your investment dollars? And implementing technology isn't as simple as snapping your fingers," Jeraj says. "The biggest failure is to build something and expect people to come, so we build technology in partnership with our advisors. … That's how we ensure we're driving adoption into the future."