Mix and mingle to celebrate the industry's rising stars and bright lights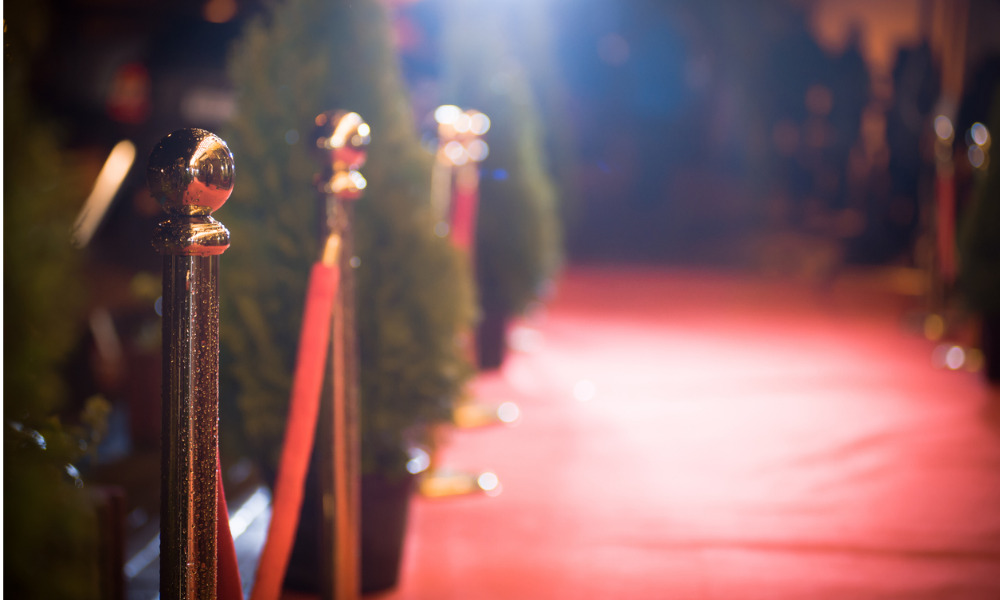 Wealth Professional is hosting its first in-person WP Awards since the pandemic, and there's still time to register to mix and mingle at this black-tie event, and enjoy celebrating some of the wealth industry's rising stars and bright lights.
Well-known Canadian television personality, Ben Mulroney, will host the gala, which will held be at the Liberty Grand in Toronto on the evening of Wednesday, June 1.
Mulroney, who first came to Canadians' attention as the young son of former Prime Minister Brian Mulroney, was also a co-host of CTV's daily morning show, Your Morning, and CTV's premiere entertainment show, Etalk. He has interviewed thousands of stars and reported from hundreds of red carpets, including the Oscars, Golden Globes, Emmys, and Juno Awards.
Despite having a law degree from Laval University and a history degree from Duke University, he found his calling in show business, not politics, and is highly regarded as a preeminent M-C. He regularly hosts a variety of philanthropic events, and works closely with charitable organizations, such Cystic Fibrosis Canada and SickKids. He's also been the national spokesperson for WaterCan, a charity focused on getting drinking water to those most in need. He helped to raise funds and awareness for it by climbing the highest peak in Africa, Mount Kilimanjaro.
This year's gala will celebrate the winners for 23 – 12 individual and 11 organizational - categories You can find the full award list here, but it includes The Advocis Award for Young Achiever of the Year, The Avenue Living Asset Management Award for Portfolio/Discretionary Manager of the Year, the Equiton Award for Canadian Advisor of the Year, CEO of the Year, ETF Innovator of the Year, and The Harvest ETFs Award for Female Trailblazer of the Year.
"We are honoured to present the award for Advisory Team of the Year," Matthew Robinson, chief executive officer of W.A. Robinson Asset Management told Wealth Professional. "As a smaller company, W.A. Robinson understands the ingenuity required to compete with the larger players in this industry, while still bringing value to our customers year in and year out. We look forward to celebrating with the winning team on June 1."
"Mako Fintech is pleased to recognize wealth professionals who are leveraging innovative solutions to drive the industry forward using technology," added Raphael Bouskila, president and chief executive officer of Mako Financial Technologies, which is sponsoring The Mako Financial Technologies Award for Most Innovative Use of WealthTech. "These leaders are pioneering and reimagining what's possible in Canada's wealth management sector."
The excellence awardees' names were announced in April. A panel of judges has been determining the winners, who will be announced at the gala.
The black-tie gala starts with a cocktail reception, followed by the awards ceremony and a dinner banquet. There'll also be a post-party celebration.
The venue also offers complimentary parking. Registrants will be directed to the parking on arrival.
Register to enjoy mixing and mingling again, and join the celebration!