Wealth Professional spoke to CEO Randy Cass about the organization's innovative new software module behind its 'living, breathing financial plans'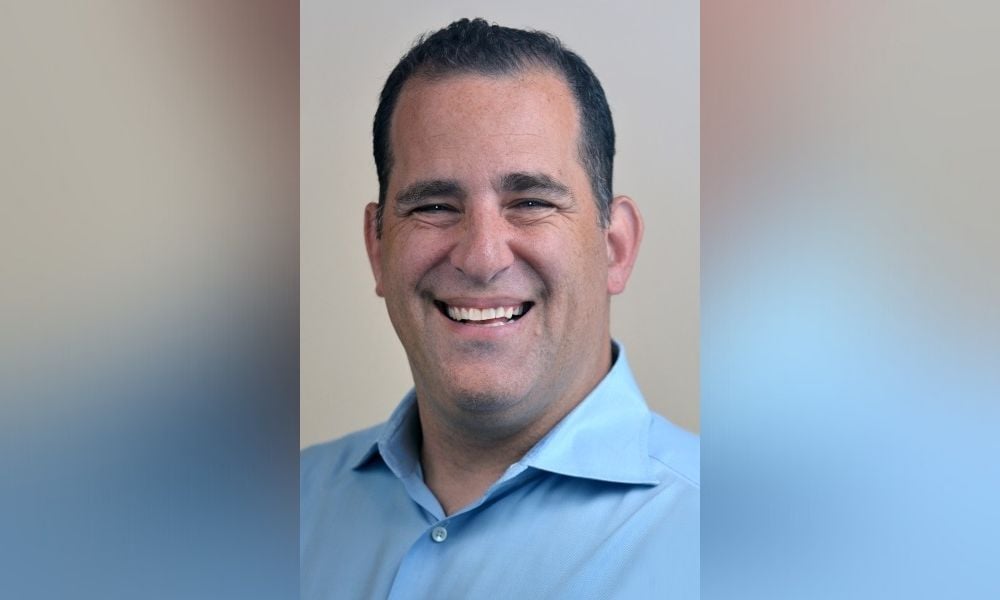 This article was produced in partnership with Nest Wealth
Decumulation matters.
As the number of people entering retirement continues to grow, the financial services industry needs to turn its attention to how certain clients can best utilize their nest eggs during their twilight years.
Yet, as Randy Cass (Founder and CEO of Nest Wealth) explains, it's a topic that advisors have traditionally shied away from.
"We researched with advisors how they were approaching decumulation in general," Cass recollects. "And one of the deficiencies about our industry was that a lot of advisors just weren't approaching it at all. They were uncomfortable with this stage, they would default to rules of thumb … and a better alternative didn't exist for them to feel comfortable [with] actually providing advice."
So – when Cass saw a problem, he and Nest Wealth set about solving it. The result? Wealth at Risk, an innovative new module that utilizes AI to create a software-powered solution.
"The goal of what we've done with Wealth at Risk," Cass explains, "is to make sure that, when it comes time for someone to start spending their assets, they're doing it with the right advice and in the optimal fashion to either extend their wealth or increase their estate at death. We saw a gap in the marketplace in making sure that they were taken care of during this rather complicated and lengthy process."
With such a delicate issue at hand, Cass knew that a one-size-fits-all approach to decumulation was out of the question. Which is why, he elaborates, personalization was very much front-of-mind.
"Wealth at Risk, in factual data-driven ways, looks at everything that someone's accumulated by the time that they're in that drawdown phase," he says. "[This is] not just investments. It's all their assets. It asks the individual what it is that they're trying to achieve."
"Some people might be wanting to make their money last as long as possible, others might have other goals. Using those data points, [Wealth at Risk] determines the best way to get there. It goes through tens of thousands of iterations until it finds the one path that will give the individual the best chance of achieving what they hope to do. And then it gives step-by-step instructions on a year-by-year basis on how to get there."
Devising such a revolutionary product was no small feat – which is where Nest Wealth's 2019 acquisition of financial software pioneers RazorPlan came in useful.
"We bought RazorPlan because they fit within our vision," Cass says. "We have technology in our division that integrates a living, breathing financial plan that gets adjusted based on real-time environment and situations. We took what we think is the best financial plan in Canada, tied it with technology that we think does the best financial investment, account opening, monitoring and portfolio allocation in Canada … and then brought them together."
Yet Cass is quick to point out that a module such as Wealth at Risk is not a replacement for existing advisors – more an addition to their toolkit.
People, he explains, will always gravitate towards the human touch when it comes to making important financial decisions.
This was demonstrated during early testing for Wealth at Risk, in which clients were presented with a plan drawn up by AI and then the exact same plan drawn up by advisors. Reaction to the AI plan was more hesitant – while, Cass reveals, reaction to the advisor plan was more along the lines of "let's go!".
"The advisor continues to serve the most incredibly valuable purpose by being there to help the individual take advantage of opportunities," he says. "Wealth at Risk is built for the advisor to use and explain, and built for the consumer to see the outcome."
"But we recognized early on that this is not an industry that is moving away from the advisors. They're still the focal point. It's an industry that's going to be using technology to provide the advisor with better means of giving advice to the individual."
To learn more about the advisor and client benefits of Wealth at Risk, and how to add it to your toolkit, please visit: http://www.nestwealth.com/wealth-at-risk-2021/
Randy Cass is the Founder, CEO, and Portfolio Manager of Nest Wealth. He holds an MBA from the Richard Ivey School of Business at the University of Western Ontario, an LLB from the University of Toronto and is a Chartered Financial Analyst.